Lustrum Lunch Xperience
20 June to 8 July 2022

This year we are celebrating our 180th anniversary and we will not let this go unnoticed. At TU Delft we have been contributing through our research and education to solving major issues in society, such as the energy transition, for 180 years. The Dies Natalis celebration on 14 January marked the start of 180 days of celebrating our active role in the energy transition. We are also using this special anniversary to reflect on the commitment and resilience of our employees to contribute to a better society. As a token of pride and appreciation, and to conclude the academic year, TU Delft is pleased to offer its employees a tasty, energetic and sustainable anniversary lunch. Visit (together with your team, department or colleagues) the Lustrum Lunch Xperience at X TU Delft between 20 June and 8 July 2022.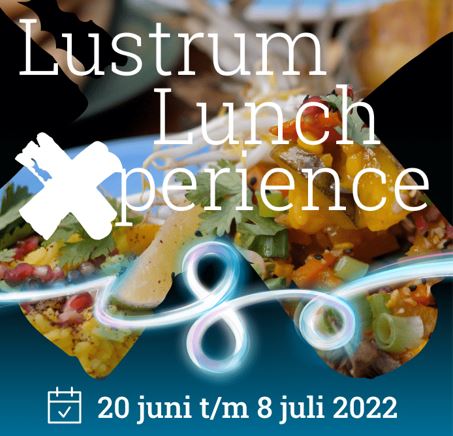 Lustrum Lunch Xperience

Registration website for Lustrum Lunch Xperience
Lustrum Lunch Xperience a.deruiter@tudelft.nl
Lustrum Lunch Xperience a.deruiter@tudelft.nlhttps://www.aanmelder.nl/lustrumlunchxperience
2022-06-20
2022-07-08
OfflineEventAttendanceMode
EventScheduled
Lustrum Lunch Xperience Lustrum Lunch Xperience 0.00EUROnlineOnly2019-01-01T00:00:00Z
X TU DelftX TU DelftMekelweg 8-10 2628 CD Delft Netherlands