ESER Workshop - MSK Emergencies
Thursday, June 24, 2021 | 09:30-12:00 CEST
Log on from your time zone!
Course leads:
Dimitri Amiras, London/UK
Marcela De La Hoz Polo, London/UK
Elizabeth Dick, London/UK
Susan Hesni, London/UK
Davoud Khodatars, London/UK
Andreas Panayiotou, London/UK
Learning objectives:
1. To become familiar with common imaging presentations of acute traumatic and non-traumatic entities involving the skeleton and soft tissues
2. Discuss the pathophysiology of musculoskeletal emergencies
3. Recognition of life threatening MSK emergenies
Overview:
Musculoskeletal trauma and non-traumatic conditions are commonly encountered in the emergency department. Some of these entities, such as septic arthritis and necrotising fasciitis may require urgent orthopaedic intervention. Failure to recognise life-threatening infections conveys significant risks. This workshop will focus on a variety of MSK emergencies, their imaging characteristics and will help you to identify key features that will make you "reach the phone and make the call" to the clinicians.
How it works:
Once registered, you will be sent a link to all cases. During the session the teachers will give you enough time to scroll through each case yourself. You will be able to share your screen and discuss with the rest of the attendees. The workshop will involve active participation – including via interactive polling and chat function. You will be given a personalised workbook and learning points and answers will be shared with you.
ESER Workshop - MSK Emergencies 2021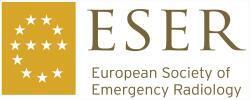 Registration website for ESER Workshop - MSK Emergencies 2021
Ms. Ricarda Poschinfo@aanmelder.nl
Ms. Ricarda Poschinfo@aanmelder.nlhttps://www.aanmelder.nl/msk-emergency
2021-06-24
2021-06-24
OfflineEventAttendanceMode
EventScheduled
ESER Workshop - MSK Emergencies 2021ESER Workshop - MSK Emergencies 20210.00EUROnlineOnly2019-01-01T00:00:00Z
To be announced
To be announced