Keynote Speaker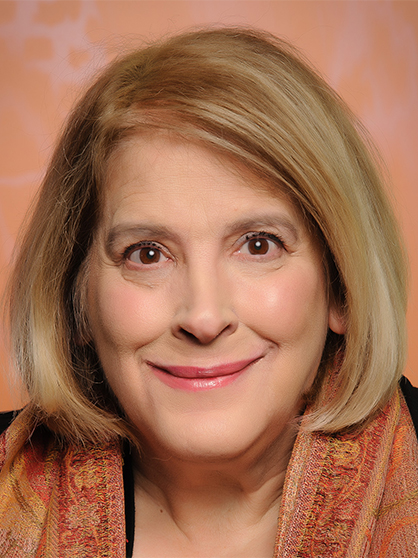 Denise Park, Professor
Director of Research, Center for Vital Longevity
Distinguished University Chair in Behavioral and Brain Sciences
UT Regents' Research Scholar
Biography:
Denise C. Park, Distinguished University Chair in Behavioral and Brain Sciences, she began studying cognitive in her freshman year in college, and since then, she has never stopped. Dr. Park focused her entire career on the study of the aging mind and became an international leader in the study of cognition and aging. She joined the UT Dallas faculty in 2008 and previously held tenured professorships in the Department of Psychology at the University of Georgia, the University of Michigan, and the University of Illinois. She is the Founding Director of the Center for Vital Longevity, where she is presently the Director of Research.

In her early work, Dr. Park focused on understanding how to design information so that older adults could remember it nearly as well as young adults. She translated this laboratory work into field studies where she uncovered what components of cognition cause motivated adults to make mistakes in taking their medications. Later, at the University of Michigan, she created behavioral models of cognitive aging that were the springboard for a new program of research that utilized powerful, new neuroimaging tools, using MRI (Magnetic Resonance Imaging) and PET (Position Emission Tomography). Her work has yielded an understanding of the resilience of the aging brain which builds new neural pathways or scaffolds to maintain cognitive behavior with ag which is her current interest. Her research has been continuously funded by the National Institute on Aging for over 40 years, including a prestigious 10-year NIH MERIT award. Dr. Park takes great pride in the accomplishment of the 45 graduate students and post-doctoral fellows she has mentored, many of whom are prominent scientists that hold leadership positions at major universities across the world.
Abstract:
Title: Cognitive Resilience and Mechanisms of Compensation in Older Adults
With increasing age, the human brain exhibits shrinkage in volume, white matter damage and decreased connectivity among regions. Nevertheless, cognition in older adults functions relatively well. How can this be? Park and Reuter—Lorenz (2009) argue that the brain shows functional resilience and compensation scaffolds.  These are somewhat inefficient pathways that are honed from additional compensatory activity in brain regions that are not typically recruited by young adults. The Dallas Lifespan Brain study is a twelve-year longitudinal study of adults aged 20 to 90 that was designed to test the Scaffolding Theory of Aging and Cognition  model (STAC). Evidence will be presented that provides support for STAC, but there are also data that better fit models of cognitive maintenance than models of compensation. Who is most likely to compensate for brain deficits by increasing brain activity will be discussed and conditions under which compensation is less likely to occur will also be presented. Challenges faced by neuroscientists in understanding the mechanisms that account for human cognitive aging will be presented in this free-ranging talk that will be accessible to both undergraduate majors, as well as of interest to neuroscientists who study cognitive aging.
MHeNS Research Day 2022

Registration website for MHeNS Research Day 2022
Marie-Thérèse Moerssecr-mhens@maastrichtuniversity.nl
Marie-Thérèse Moerssecr-mhens@maastrichtuniversity.nlhttps://www.aanmelder.nl/researchday2022
2022-03-30
2022-03-30
OfflineEventAttendanceMode
EventScheduled
MHeNS Research Day 2022MHeNS Research Day 20220.00EUROnlineOnly2019-01-01T00:00:00Z
Van der Valk HotelVan der Valk HotelNijverheidsweg 35 6227 AL Maastricht Netherlands