Plenary speakers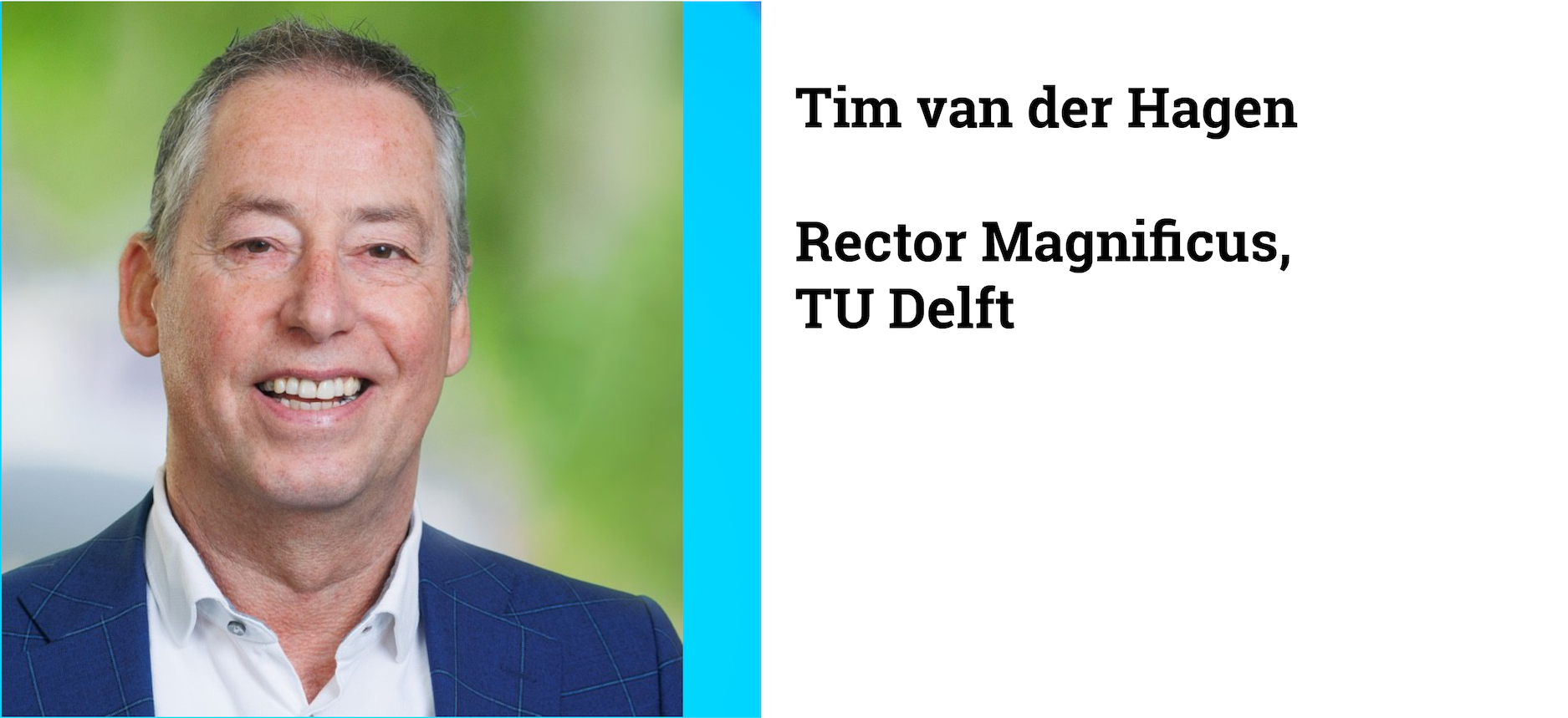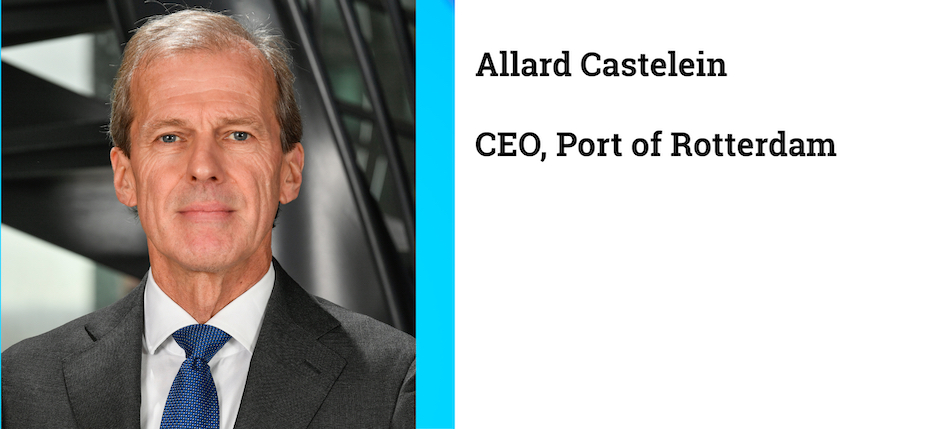 Rotterdam as Europe's hydrogen hub: from ambition to reality
The port of Rotterdam is the energy port of Northwest Europe, with so much large-scale petrochemical and chemical industry active in the port and electricity generated by offshore wind farms landing here. This means we have all the right ingredients to develop the port to become Europe's hydrogen hub: the key site in Europe for hydrogen import, production, distribution and use. And this is now no longer a pipe dream as many different partners are collaborating on this. Allard Castelein gives an impression of the latest developments relating to import, production, storage, hinterland distribution, system integration, and industry and mobility applications.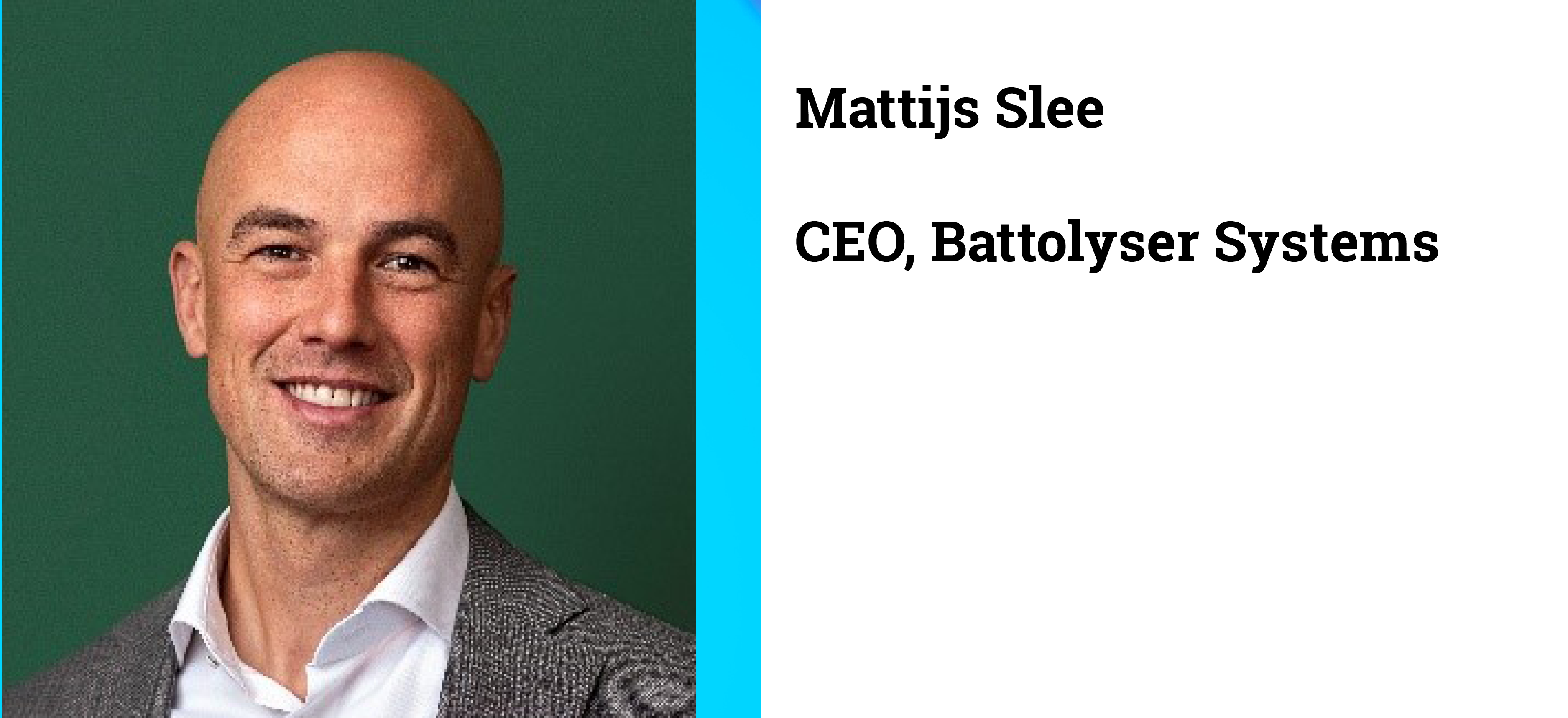 Battolyser®, 'a next generation electrolyser'
Battolyser Systems develops and manufactures the world's first integrated battery & electrolyser. A Battolyser® enables deep electrification of our future sustainable energy system and provides hydrogen for the part of the energy system that cannot be electrified. The technology was invented at Delft University of Technology who remains a strong research partner for further improvements. Battolyser Systems plans to develop Battolysers that can deliver the lowest cost green hydrogen by 2025.
Break-out session speakers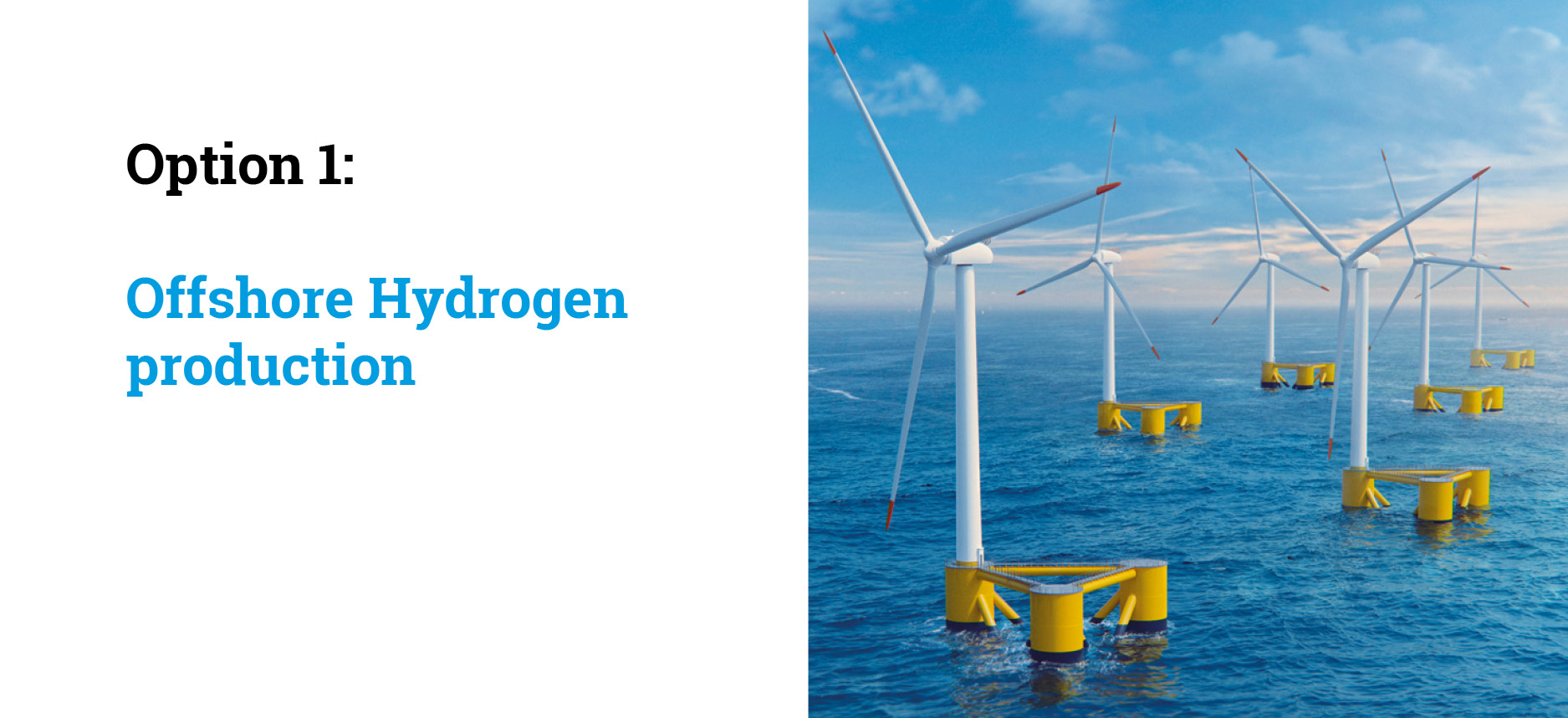 For the energy transition, vast amounts of hydrogen are required, which we could produce directly offshore using electricity from nearby wind farms. In this breakout session, Saskia Kunst (Director at Switch2) will give a presentation on the development of a floating offshore hydrogen production unit. Because the costs for hydrogen production depend significantly on electricity costs, Dominic von Terzi (Full Professor at TU Delft) will give a presentation on how to reduce hydrogen production costs with scalable wind turbine and farm technologies. Several TU Delft researchers will give short elevator pitches on (offshore) electrolysis research aiming to reduce costs. Forze will close the session with a pitch, and they will also bring their model VIII and a simulator to the event!
Pitches by: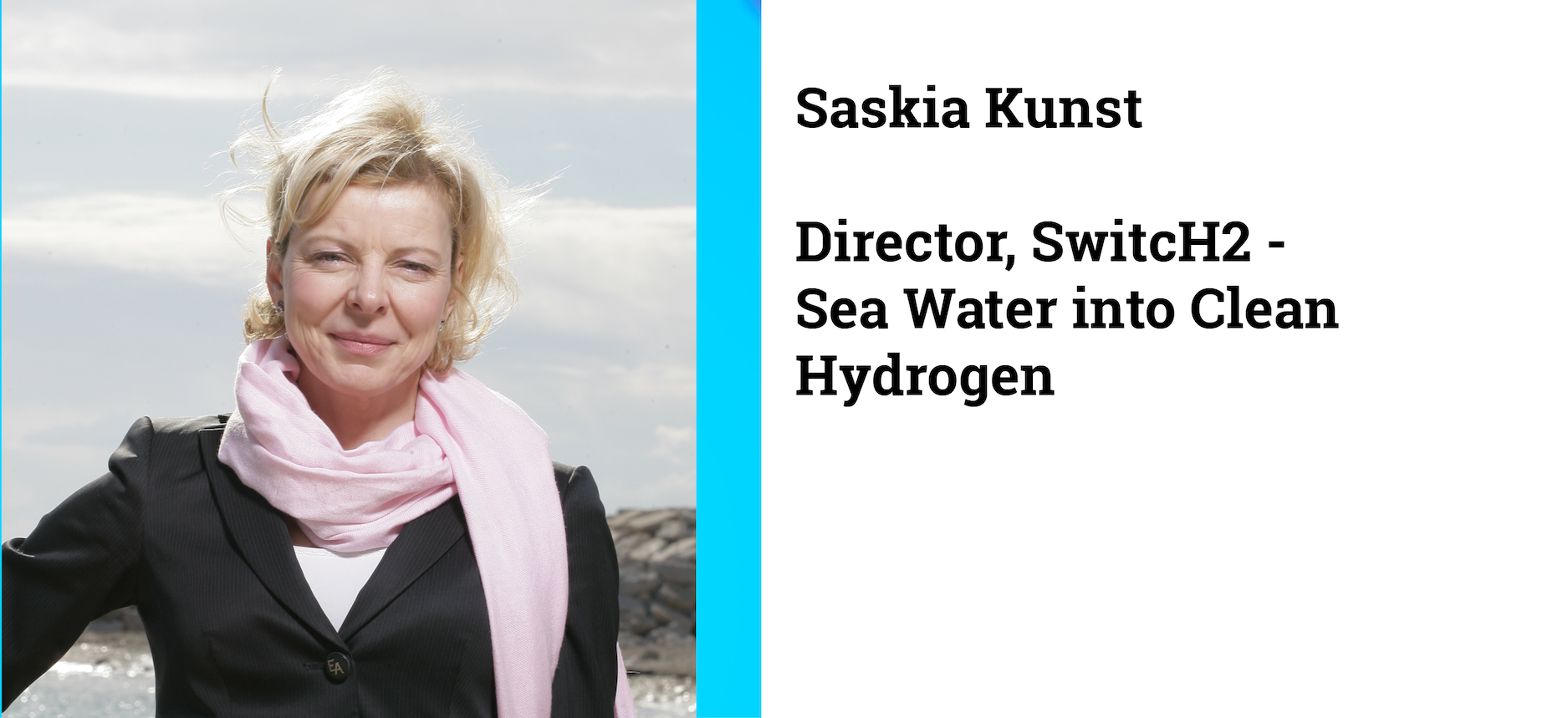 Offshore production of green hydrogen at sea – ''exporting molecules" 
Offshore production of large quantities of green hydrogen is our off-grid solution to help decarbonize heavy industries and shipping. Jointly with TU Delft, SwitcH2 is examining whether -for electrolysis at sea- we can use seawater without demineralization. Our 200MW FPSO has already received approval in principle from DNV. The Basic Engineering phase will span 2023 and 2024, and we are targeting to produce as of 2028. The necessary elements of our value chain are falling into place: 1GW scale offshore wind, the design of a hydrogen-producing FPSO, repurposed existing infrastructure to offload the green hydrogen and shipping of green ammonia and off-takers.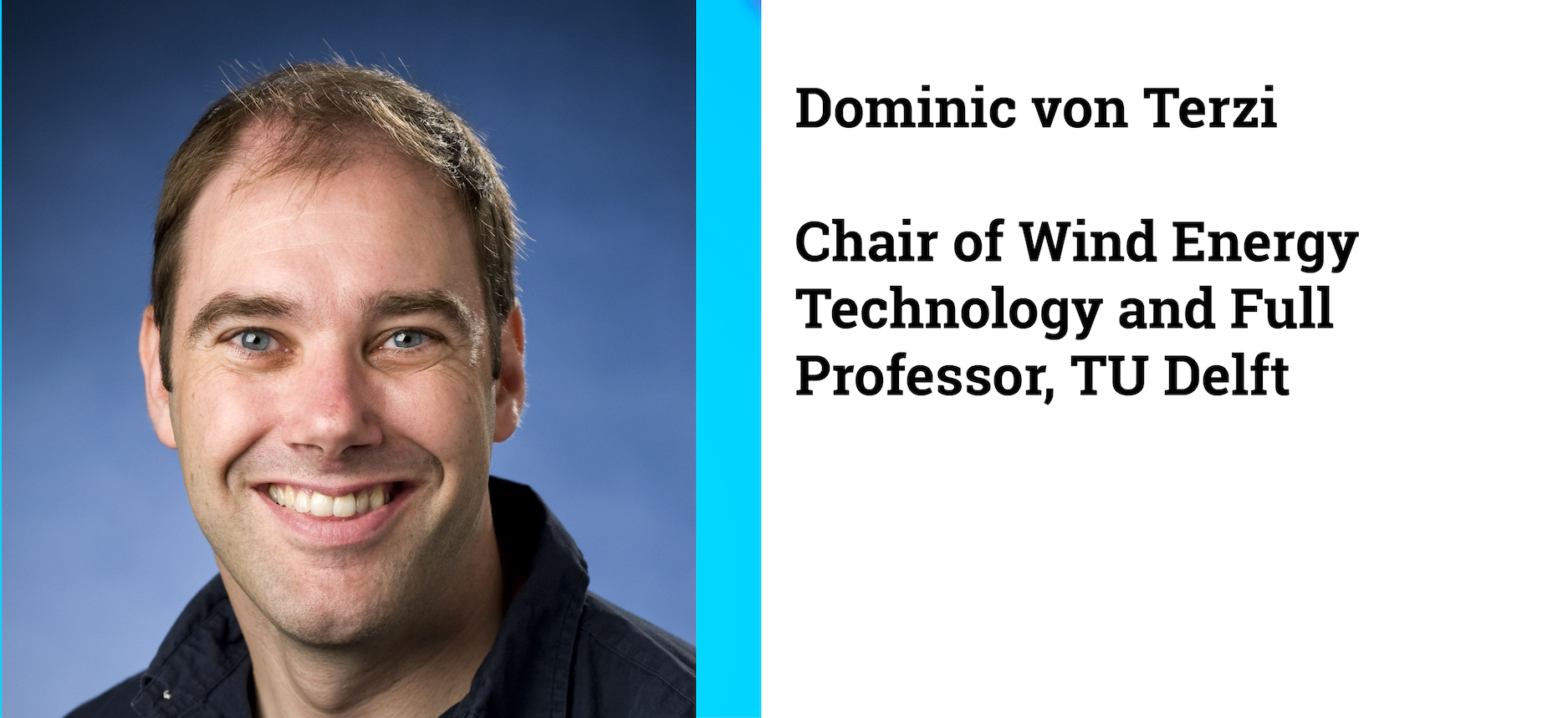 Wind turbine and farm design for hydrogen production
Hydrogen is an attractive energy carrier that allows for sector coupling, long term energy storage and decarbonisation of hard to electrify end users like steel production, long distance flight, heavy transport or fertilizer production, to name only a few. To produce the hydrogen needed for the energy transition, an enormous amount of renewable electricity, with a significant share from offshore wind, will have to be generated. As the dominant share in the levelised cost of hydrogen produced from wind energy is related to the wind turbine and farm, we explore various options on how to reduce the levelised cost of hydrogen with technologies that scale.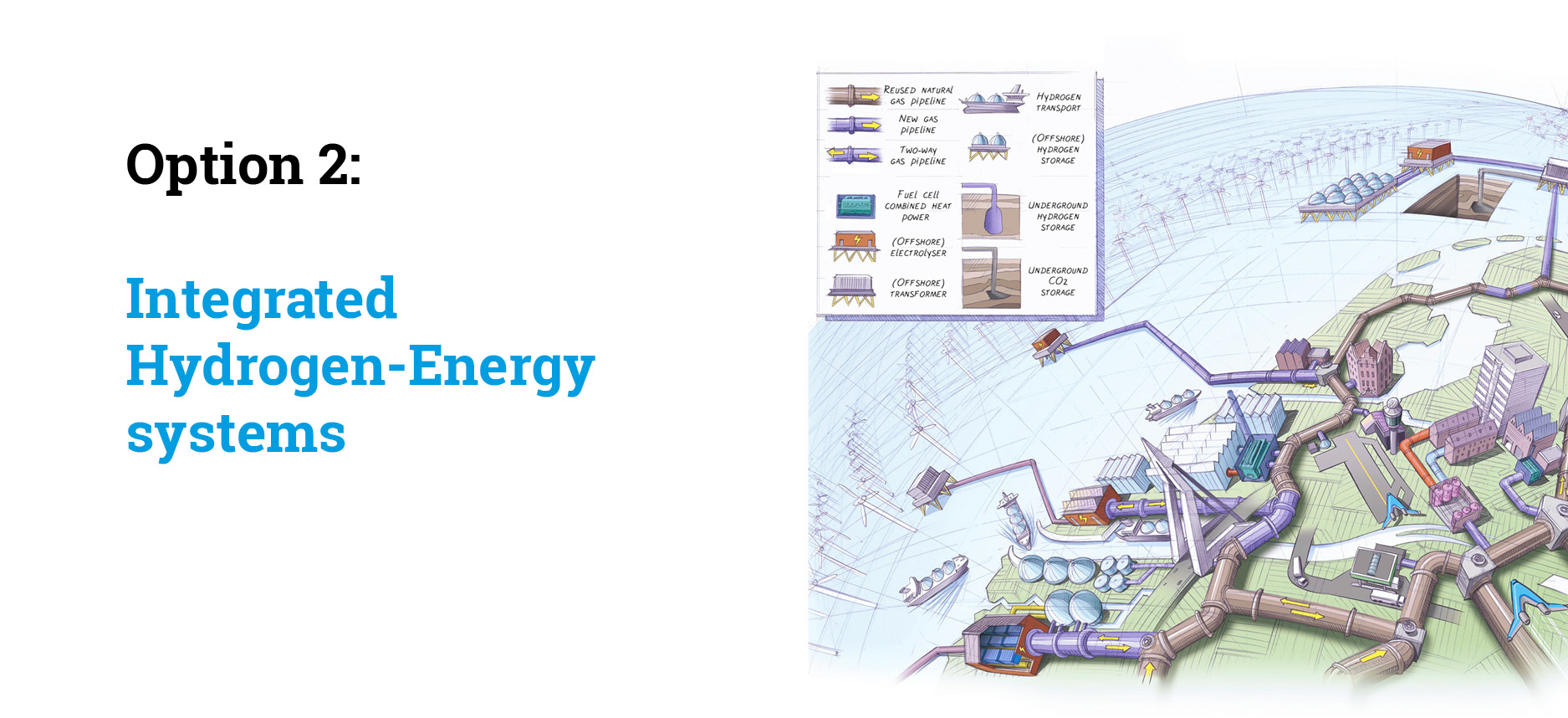 Renewable electricity production depends on natural resources and is typically intermittent, not constant over time. Further, from a cost perspective, it may be advantageous to produce electricity (far) away from where we need energy. Hydrogen, or some carrier or chemical binding, could be a way to couple energy production and demand over (long) distances and time. However, at a system level, this poses several challenges. In this breakout session, Cor van Kruijsdijk (R&D Integration Lead at Shell Global Solutions International BV) and Miro Zeman (Full Professor at TU Delft) will present how to deal with these challenges at an industry level and in the urban environment for better energy autonomy. Several TU Delft researchers will give short elevator pitches. Eco-Runner will close this session with a pitch, and they will also bring the world's most efficient city car to the event!
Pitches by: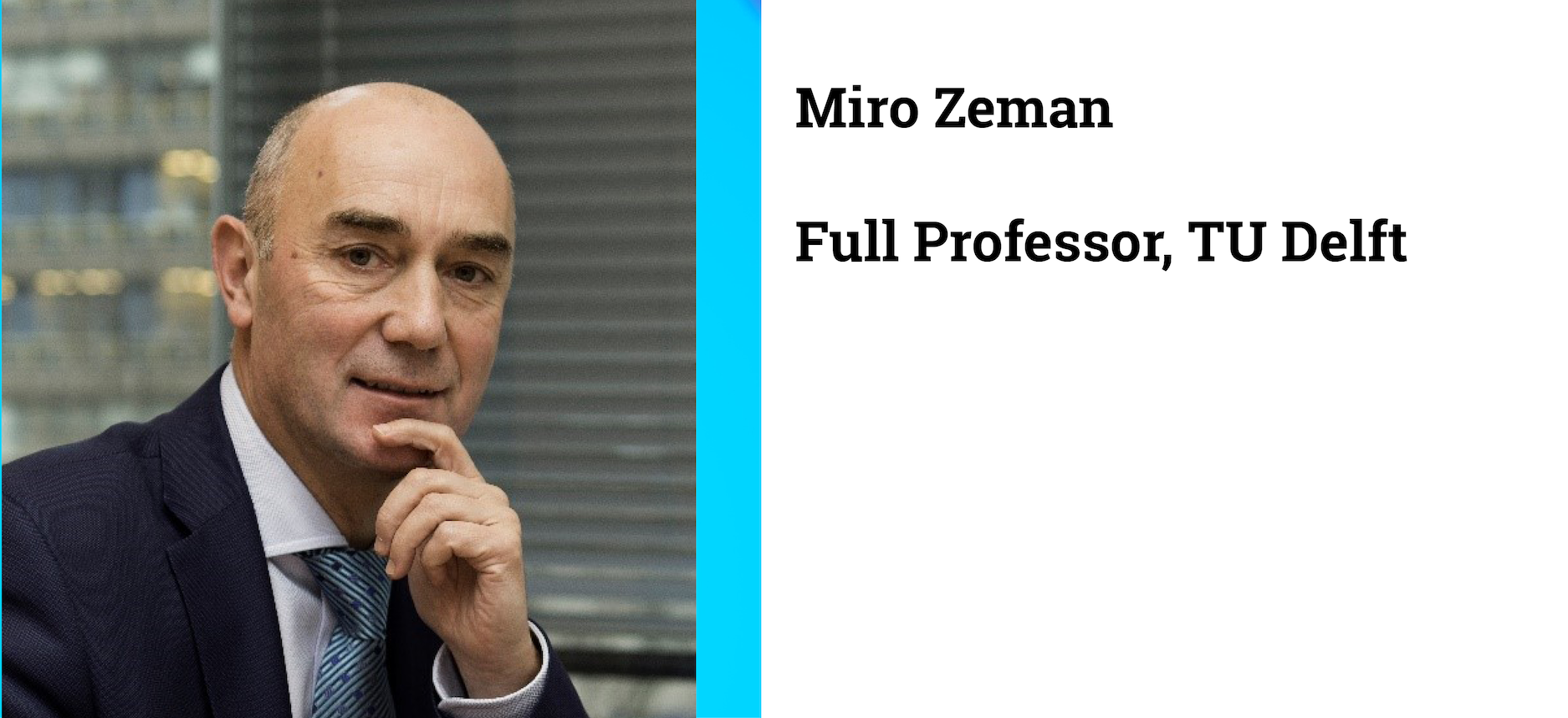 Local micro-energy system powered from renewables: the Role of Hydrogen
With the opening of the 24/7 Energy Lab at the Green Village (TGV), a unique research infrastructure has been created at the TUD Campus. The main objective of the 24/7 Energy Lab is to explore to which extent communities in the built environment can meet their energy needs from local renewable energy sources. To achieve this goal, an integrated hybrid energy system, including electrolyser and hydrogen storage, has been built that can be used for studies and research on a wide range of topics related to energy transition in the built environment (technical, social, legal, economical, governance, etc.).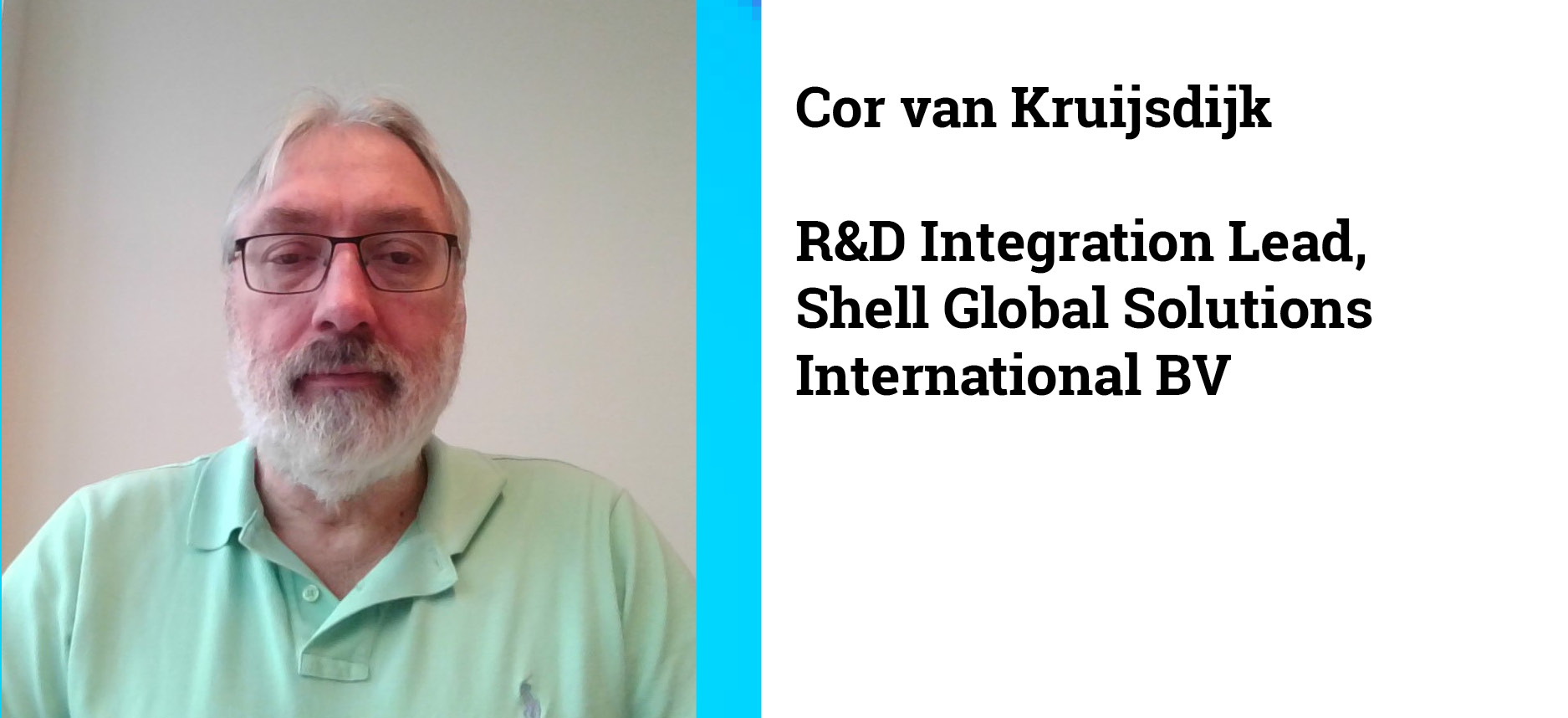 The Role of Hydrogen in Getting to Net Zero
The road to Net Zero starts with photons and electrons. However, the "future energy system" will require molecules in the mix to enable full penetration of renewables. In Shell's view, Hydrogen will be the key molecule to allow for a resilient, fully distributed, energy-on-demand system for a net zero future. In this talk, I will present an overview of our activities, in collaboration with our partners, to accelerate the energy transition to net zero.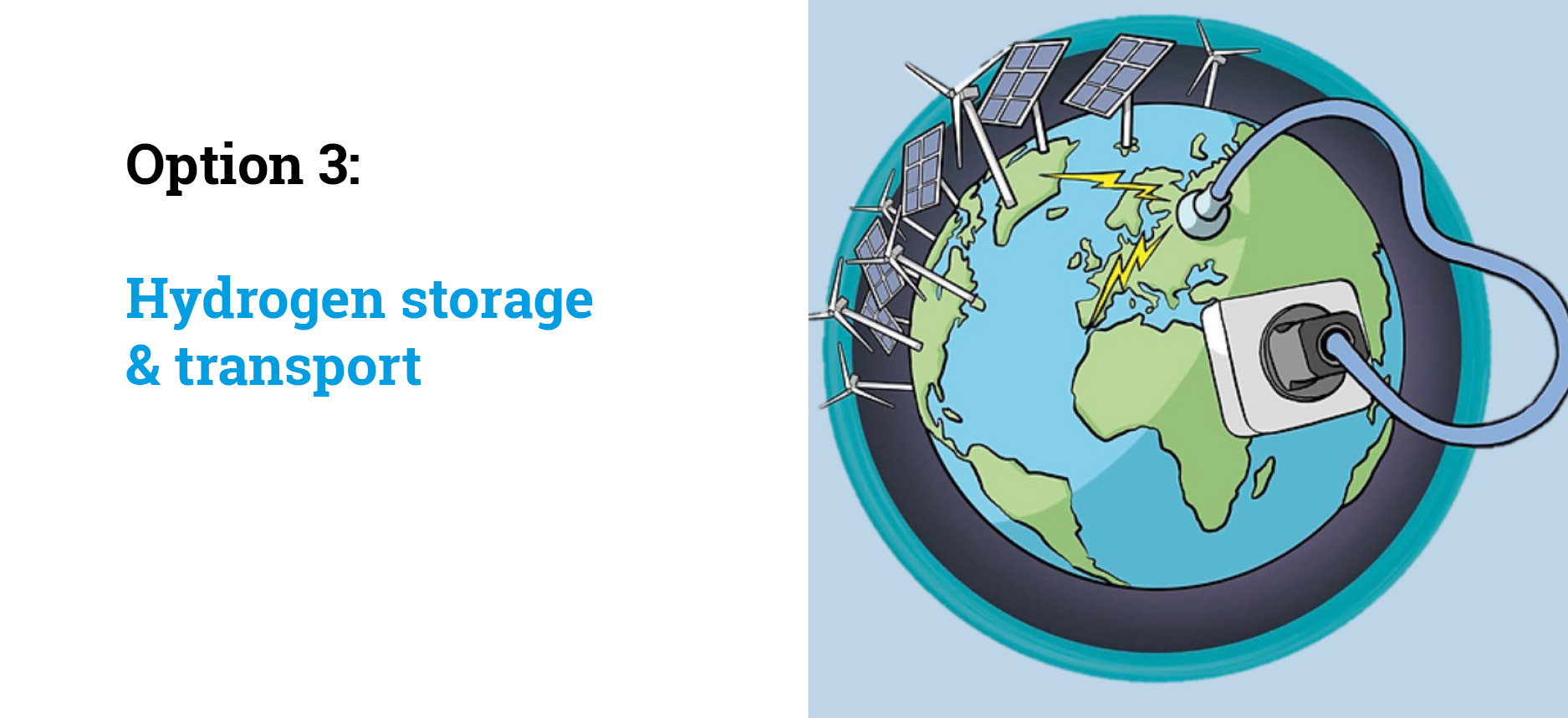 Renewable electricity production depends on natural resources and is typically intermittent, not constant over time. To store large amounts of energy, for example, for seasonal storage, hydrogen storage has some clear advantages over the storage of electricity. In this breakout session, Silke Klaveren (Advisor sustainable gases and storage at EBN) and Hadi Hajibeygi (Associate Professor at TU Delft) will give presentations on storing hydrogen and how that fits into the overall system. Several TU Delft researchers will give short elevator pitches. HydroMotion will close this session with a pitch, and they will also bring their hydrogen-powered boat to the event!
Pitches by: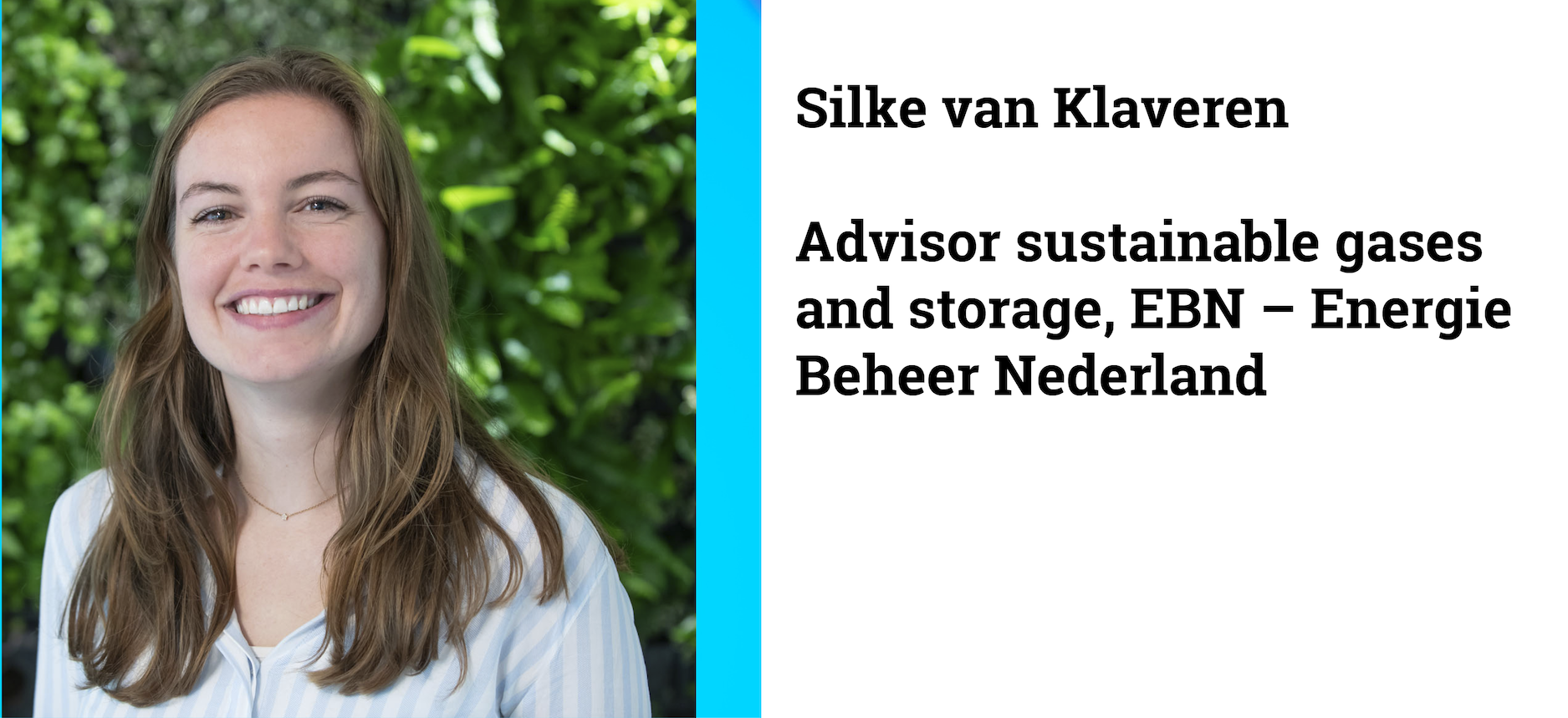 Large-scale underground hydrogen storage
In the coming years, there will be an increasing need for large-scale energy storage to balance the energy system and ensure the security of supply. The energy system will depend increasingly on wind and solar as renewable energy sources, which will not be continuously available. Underground hydrogen storage (UHS) can function as a large-scale buffer to guarantee that energy is always available. In this presentation, I will tell you about the latest research EBN and others have done and are doing to make UHS in depleted gas fields possible.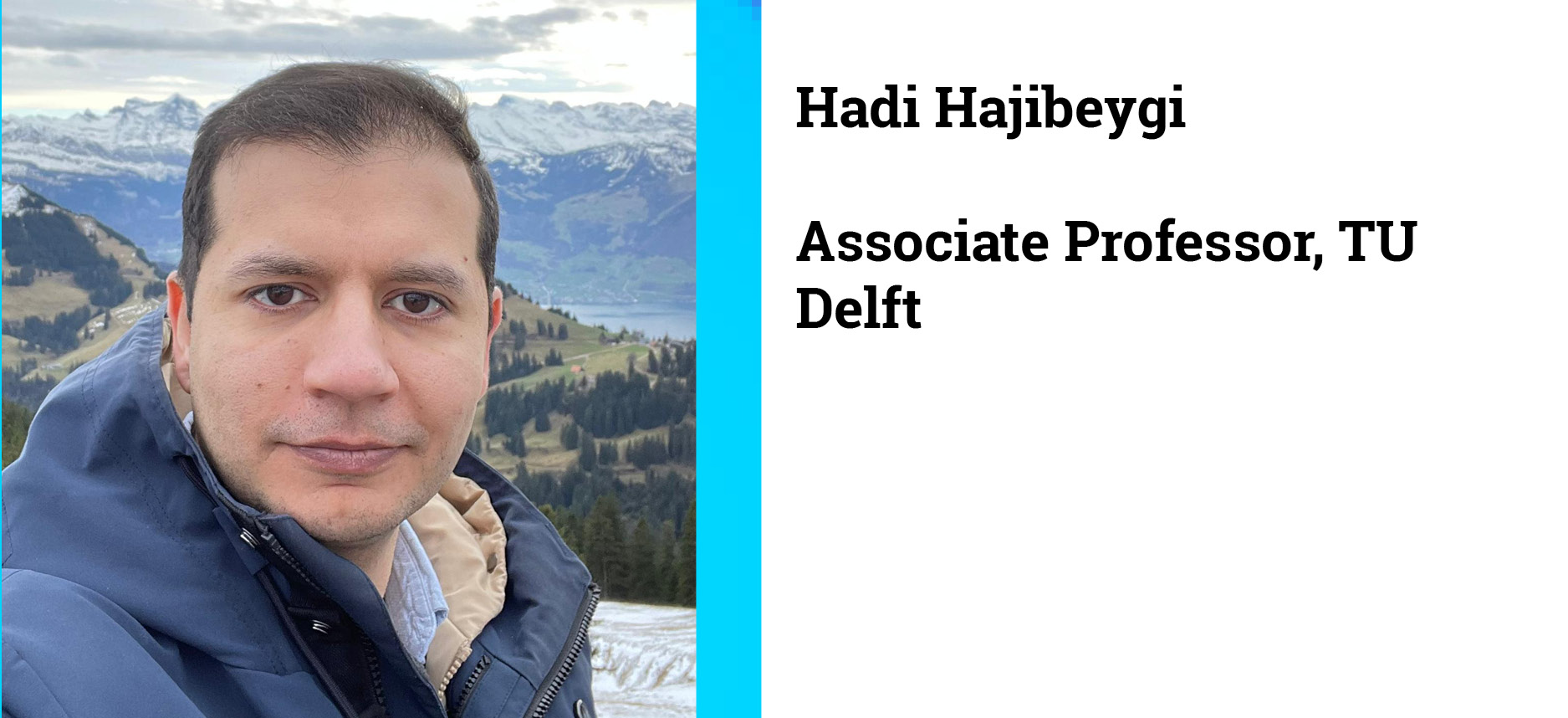 Underground Hydrogen Storage in Geological Porous Reservoirs
Geological porous reservoirs provide the needed volume capacity for large-scale (TWh) underground hydrogen storage (UHS). To effectively exploit these reservoirs for UHS, it is crucial to understand and characterize the transport behaviour of hydrogen inside porous rocks. After a short overview of the projects and activities on this topic in this presentation, I will discuss how UHS differs from other underground gas storage (UGS) projects. Furthermore, as one of the first developments of its kind within the community, I will present how hydrogen transport in subsurface porous rocks has been experimentally characterized from the pore to the continuum scale.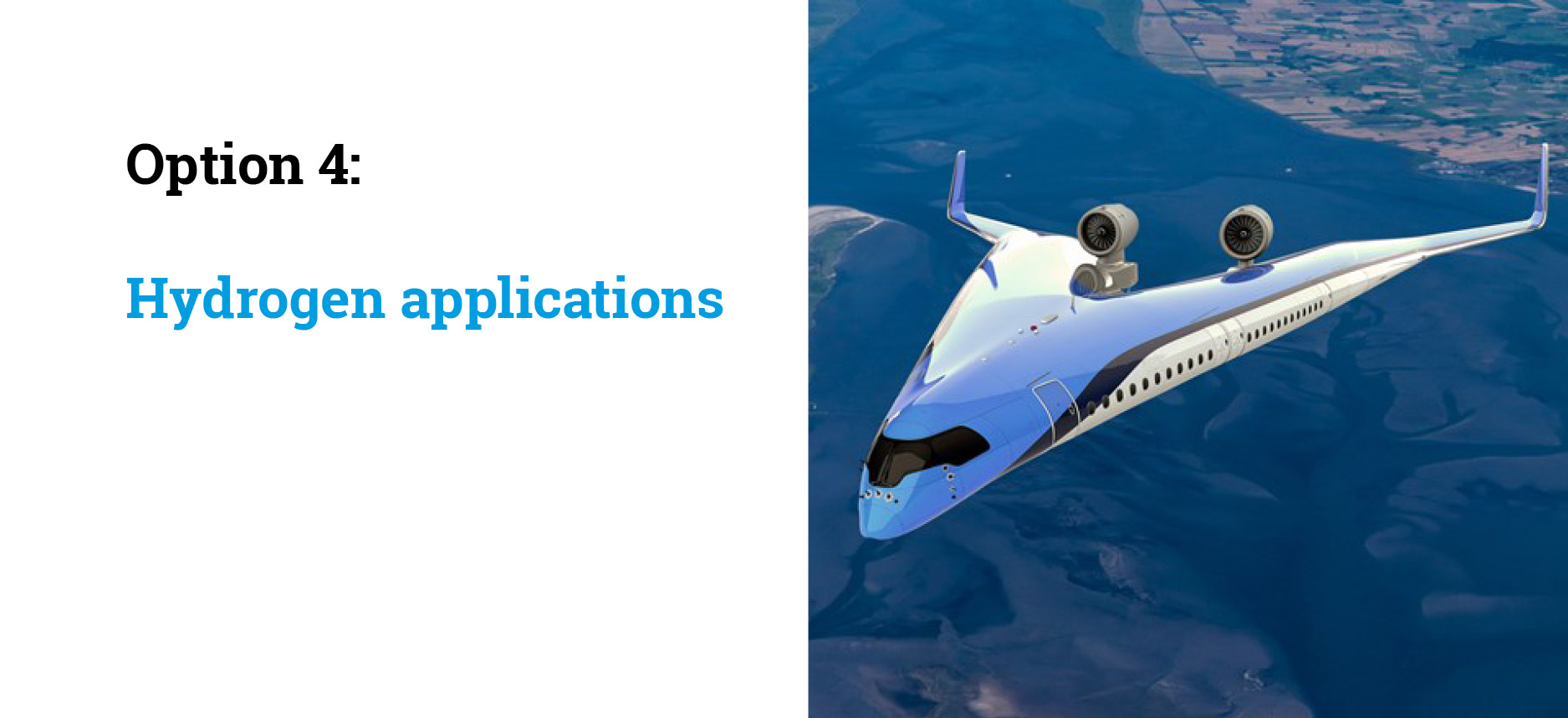 It is a common understanding that not all applications can run on electricity. For example, batteries are too large, heavy or expensive for the energy they can store. Or achieving the required power output with electrical power is not cost-effective. These so-called hard-to-abate sectors include, for example, shipping, aviation, steel, cement and glass industries. Synthetic fuels (from Hydrogen) are an option; however, we can also consider the direct use of Hydrogen. Jogchum Bruinsma (COO at Nedstack) and Arvind Gangoli Rao (Full Professor at TU Delft) will tell you more about this topic during this breakout session. Several TU Delft researchers will give short elevator pitches, and AeroDelft will close this session. 
Pitches by: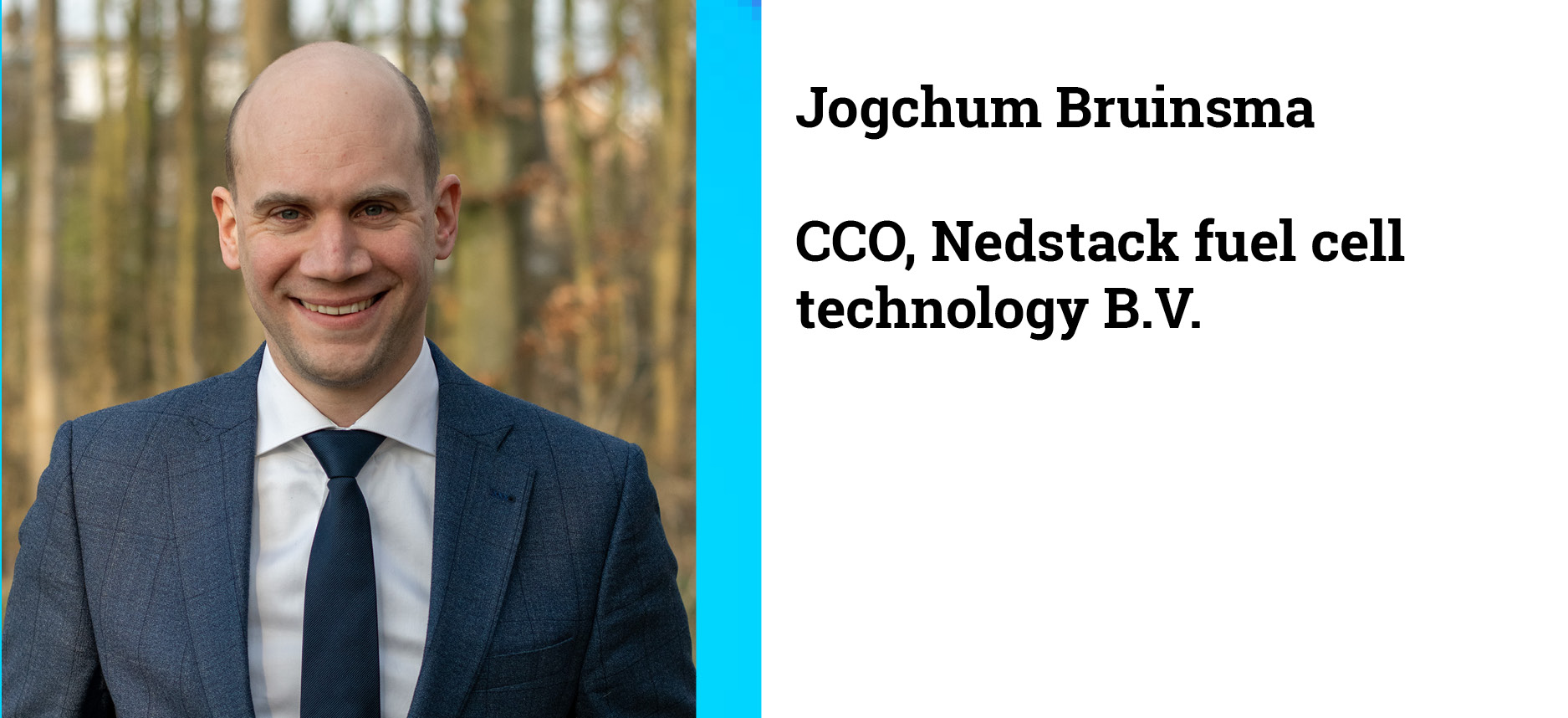 Clean, renewable energy whenever, wherever
Hydrogen and PEM fuel cells close the gap between supply and demand in renewable energy. Transporting energy in molecules is cheaper and more efficient than electrons. When transporting and storing renewable energy in hydrogen, fuel cells provide a means to restore the hydrogen into electricity and water without other harmful emissions. Nedstack fuel cells are designed and manufactured in the Netherlands for demanding stationary and high-power mobile applications. We are currently preparing for a massive scale-up, allowing hydrogen and fuel cells to become our power source of the future.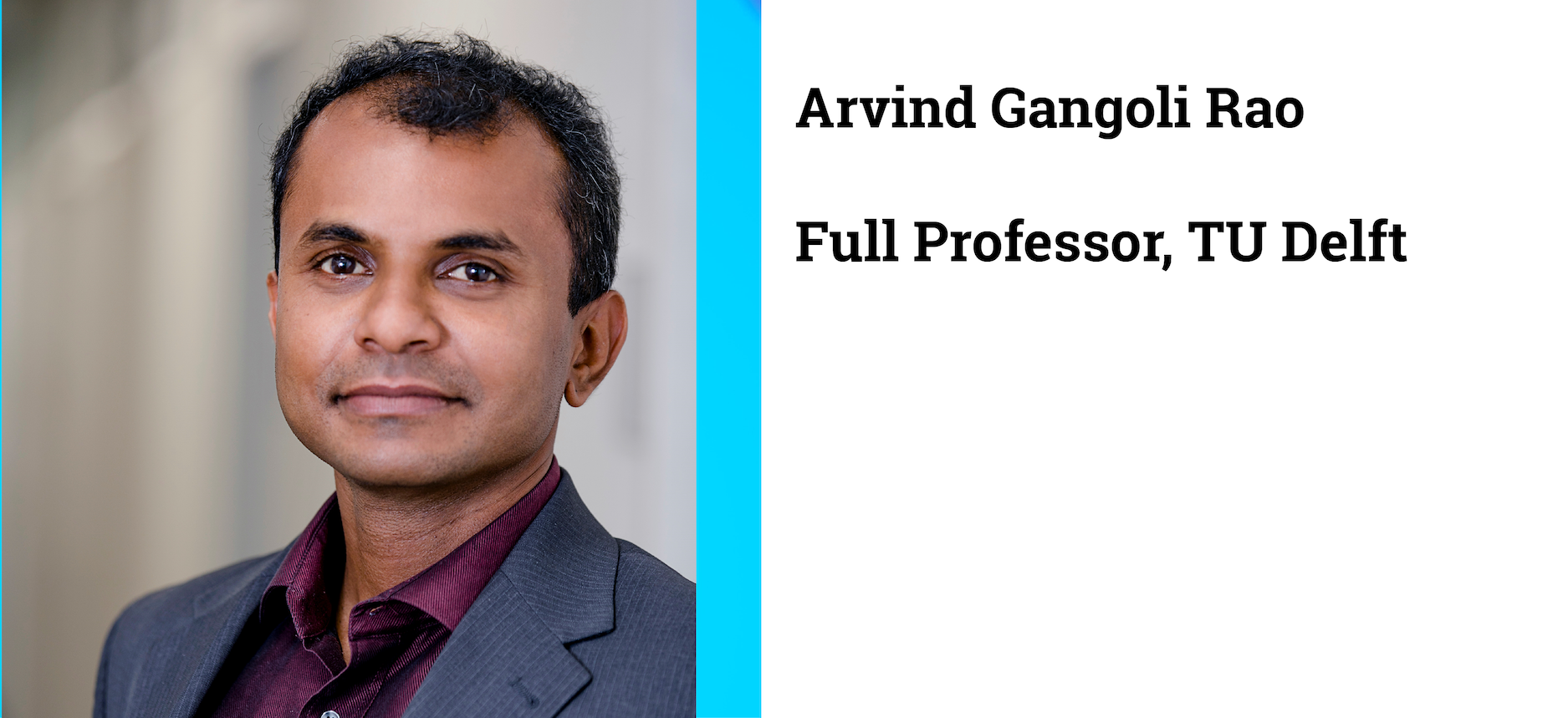 What does decarbonizing Aviation & Shipping mean?
Decarbonizing hard-to-abate sectors like aviation and shipping is challenging as both are mainly internationally-dominated activities and rely on cheap fuels. Both have huge locked-in assets, which makes energy transition a slow process while being responsible for around 22% of CO2 emissions from transportation.
Don't miss out on this event. Register your attendance today! 
Hydrogen Research & Innovation Day

Registration website for Hydrogen Research & Innovation Day
Ramona Filon - event managercorporate-innovation@tudelft.nl
Ramona Filon - event managercorporate-innovation@tudelft.nlhttps://www.aanmelder.nl/tudh2
2023-04-04
2023-04-04
OfflineEventAttendanceMode
EventScheduled
Hydrogen Research & Innovation DayHydrogen Research & Innovation Day0.00EUROnlineOnly2019-01-01T00:00:00Z
TU Delft Aula Conference CentreTU Delft Aula Conference CentreMekelweg 5 2626 CC Delft Netherlands