BioSB Young Investigator Award 2023
Call for nominations
During the BioSB 2023, we will present the 14th edition of the BioSB Young Investigator Award 2023. The winner will receive a voucher of 500 Euros sponsored by the BioSB research school (to be spent on conference or course participation of their choice) and will be invited to present an honorary lecture in the plenary programme.
The submission deadline is set to 24 March 2023.
All nominees will of course be contacted by the conference organizers. Notification of the winner of call for nominations is set to 7 April 2023.
Criteria
The candidate must have conducted his/her bioinformatics or systems biology research primarily in a Dutch institute. The primary result on which the award will be based will be the PhD thesis written by the candidate. Therefore, the final version of the thesis of the candidate should have been submitted to the PhD reading committee at the candidate's university on March 21, 2023 at the latest.
Other criteria that might be considered by the award committee are:
The candidate significantly contributed to the idea of the research;
The research of the candidate resulted in novel or improved bioinformatics or systems biology methodologies;
The research of the candidate advanced life sciences research;
The candidate independently conducted the research;
The research resulted in a scientific publication, software application or database;
The work of the candidate has given broad visibility of bioinformatics or systems biology in the life sciences field;
The candidate has otherwise significantly contributed to bioinformatics/systems biology or the bioinformatics/systems biology community in the Netherlands.
Procedure
Each nomination must be accompanied with:
Name and affiliation of candidate
Motivation for nomination by group leader of candidate
Curriculum Vitae of the candidate
A URL to the final version of the PhD thesis (preferably to the PDF of the printed version)
Award committee
The 2023 members of the award committee are:
---
Last year's award winner:
Janani Durairaj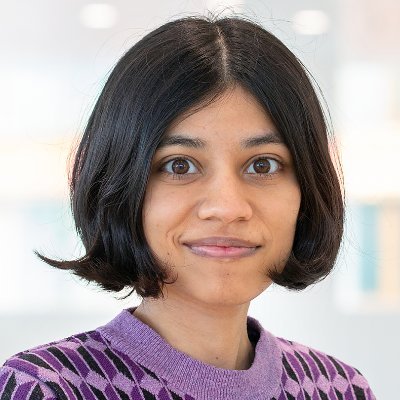 The selection committee of the BioSB Young Investigator Award 2022 unanimously chose for
Janani Durairaj as the winner of the BioSB Young Investigator Award 2022.
---
BioSB 2023

Registration website for BioSB 2023
BioSB 2023femke.francissen@dtls.nl
BioSB 2023femke.francissen@dtls.nlhttps://www.aanmelder.nl/biosb2023
2023-05-08
2023-05-10
OfflineEventAttendanceMode
EventScheduled
BioSB 2023BioSB 20230.00EUROnlineOnly2019-01-01T00:00:00Z
To be announced
To be announced