Bioinformatics & Systems Biology Conference 2023
Welcome!
We would like to invite you to BioSB 2023. At this moment the organizing committee is busy in preparing the conference programme. 
BioSB 2023 
The BioSB 2023 conference will be held on 9-10 May 2023 in 
Hotel  Zuiderduin in Egmond aan Zee, The Netherlands. 
The Dutch Bioinformatics & Systems Biology conference 2023 (BioSB 2023) discusses the latest developments in bioinformatics, systems and computational biology and interrelated disciplines, and their wide-ranging applications in life sciences & health, agriculture, food & nutrition research. 
A more detailed programme of the conference is now online!
Call for abstracts
The call for abstracts for poster and demo presentations is open! The call for oral presentations is closed. You can find the submission topics and the submission key dates here. 
Keynote speakers
We are very happy to announce the keynote speakers of this conference
 Department of Biosystems Science and Engineering, 
 ETH Zürich
 Switzerland
 Quantitative and Computational Biology
 MaxPlanck Institute for Biophysical Chemistry
 Germany
 University of Utrecht 
Call for nominations -
Young Investigator Award 2023
During the BioSB 2023, the BioSB Young Investigator Award 2023 will be presented. The winner will receive a voucher of 500 Euros sponsored by
the BioSB research school (to be spend on conference or course participation of choice) and will be invited to present an honorary lecture in the plenary programme. Nomination deadline YIA: 24 March 2023!
PhD Retreat May 8
YoungCB (ISCB Regional Student Group Netherlands) is excited to announce the annual BioSB PhD retreat! Open to all PhD's, master students and young scientists in the field of bioinformatics and systems biology. The retreat is designed to facilitate connecting with fellow colleagues while providing informative sessions.
This year's focus is on FAIR data. Our aim is to demystify FAIR data and help you understand what it actually means in practice. Read more
Kick-off meeting BioSB Faculty meeting
In the evening of May 8 a kick-off meeting of the BioSB Faculty is planned, inviting leaders/experts from the broad field of Bioinformatics and Systems Biology (Academic and Private sector). You can register for the meeting via the conference registration form. Participation is free of charge. Read more
Conference organizers
This year's conference will be co-organised by the BioSB research school, Wageningen University and Research, DTL and ELIXIR-NL. See organizers.
Should you have any questions, please contact the event manager for support (femke.francissen@health-ri.nl). 
Follow us
You can follow us via LinkedIn and Twitter: #BioSB2023 or you can subscribe to the Digital Life Sciences newsletter to stay up to date about the conference.
---
BioSB 2022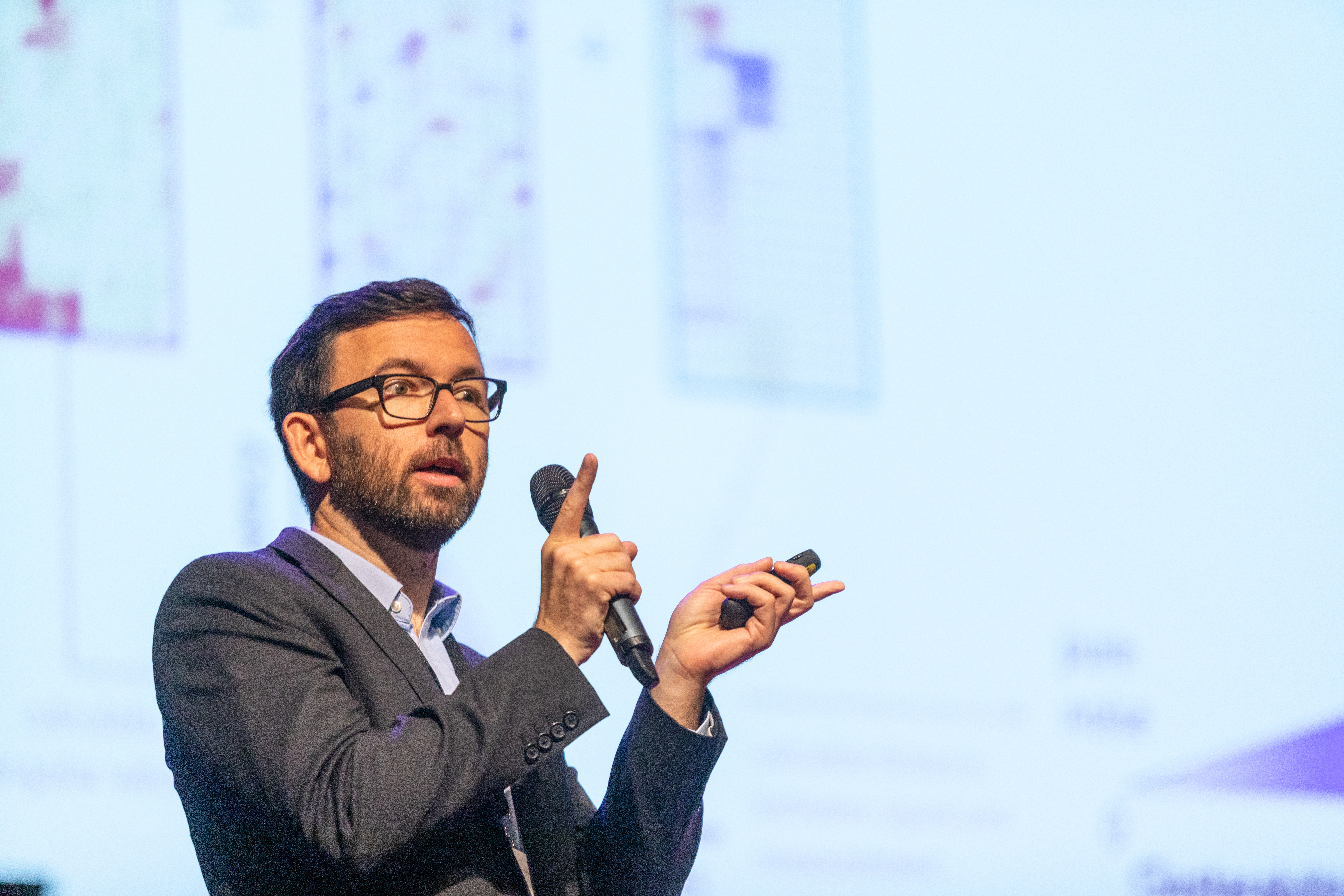 Last year's BioSB 2022 conference was visited by more than 325 bioinformatics and systems biology researchers, PhD students and students from universities, UMCs and companies.
It was a great pleasure to see you all again at this physical event in beautiful Lunteren after two years of COVID.
BioSB 2023

Registration website for BioSB 2023
BioSB 2023femke.francissen@dtls.nl
BioSB 2023femke.francissen@dtls.nlhttps://www.aanmelder.nl/biosb2023
2023-05-08
2023-05-10
OfflineEventAttendanceMode
EventScheduled
BioSB 2023BioSB 20230.00EUROnlineOnly2019-01-01T00:00:00Z
To be announced
To be announced