The Dutch Data Prize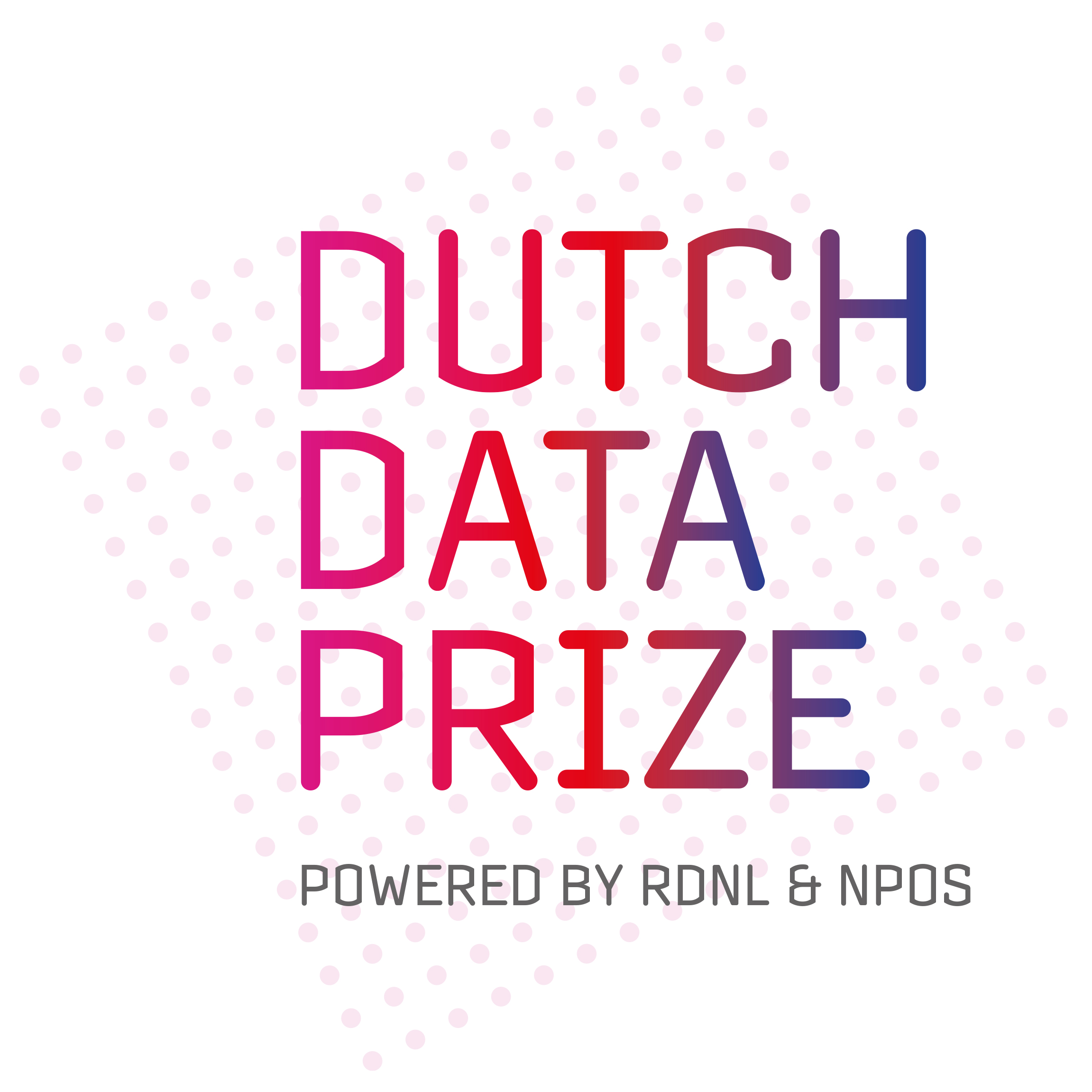 Every two years, the RDNL Dutch Data Prize is awarded to an individual or a team that makes research data FAIR. In order to have a chance to win this prize, you can nominate a dataset produced by yourself or by another individual or research group. Nominations are restricted to research that was lead or primarily conducted by research-performing organisations in The Netherlands. The deadline for nominating datasets is September 30.
The Data Prize will again be awarded in three categories:
Social sciences and humanities
Natural and engineering sciences
Life sciences and health
The winners of the Dutch Data Prize receive €3.500,- towards making their dataset(s) more FAIR (e.g. by organizing a symposium or by making the data accessible online).
Criteria
The Dutch Data Prize 2022 criteria provide guidance for preparing submissions and to ensure transparency about criteria to which the jury will adhere in assessing submissions.
Download the Dutch Data Prize Award Criteria 2022.
Award ceremony
The award ceremony will take place on 29 November 2022 in collaboration with the FAIR Data Day | Reusing Data to Advance Science with an engaging conference program for researchers, research support professionals and open science enthusiasts alike.
The Dutch Data Prize committee can be found here 

 
FAIR Data Day- 29 November 2022

Registration website for FAIR Data Day- 29 November 2022
FAIR Data Day- 29 November 2022kimberley.zwiers@dtls.nl
FAIR Data Day- 29 November 2022kimberley.zwiers@dtls.nlhttps://www.aanmelder.nl/fairdataday
2022-11-29
2022-11-29
OfflineEventAttendanceMode
EventScheduled
FAIR Data Day- 29 November 2022FAIR Data Day- 29 November 20220.00EUROnlineOnly2019-01-01T00:00:00Z
Engels Conference CenterEngels Conference CenterStationsplein 45 3013 AK Rotterdam Netherlands