Speakers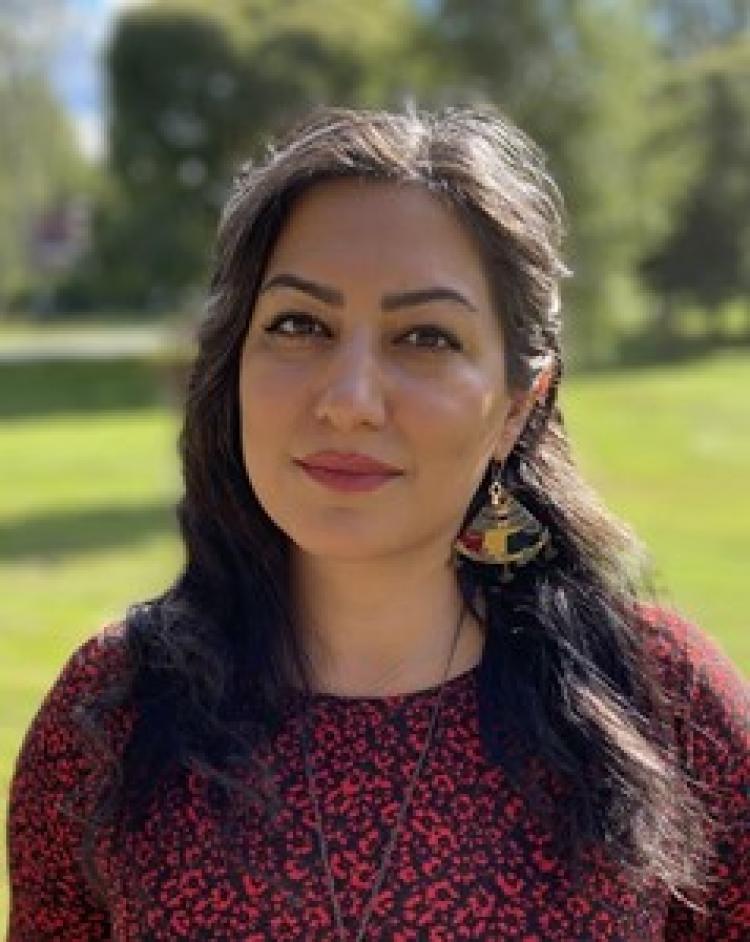 Ms. Mahdieh Golroo
Mahdieh Golroo is an Iranian journalist and women's rights activist. Golroo was a Development Economics student at Allameh Tabatabaee University in 2007 when she was barred from finishing her studies due to her activism in several university organizations. Her writing focuses on the experiences of women in prison and oppression, as well as issues of democracy and development.
Golroo was a student leader, active in the creation of student associations and women's groups in the university, as well as for writing in student magazines, at a time when both association and student publications were banned by Iranian government authorities. To protect the rights of students who had been barred from studying because of their political or religious beliefs, she formed a group called the Council for the Defense of the Right to Education, which won the 2010 Academic Freedom Award.
Her activism led her to be harassed and persecuted. She was first arrested for participating in rallies in defense of women's rights, and in sit-ins at a university and trying to defend the right to education. The result was a one-year suspended sentence. In 2009, she was arrested for attending a peaceful demonstration challenging election results and sentenced by a Tehran Revolutionary Court to two years and four months in prison on charges of "propaganda against the state," and "assembly and collusion with the intent to disrupt national security."  After her release, she was refused permission to restart her university studies. In 2016, Golroo was arrested again and held in solitary confinement, after attending a rally to protest the acid attacks on three women. She was released 93 days later after a global outcry from numerous human rights groups.
In 2020, Golroo was welcomed as writer in residence by the Swedish city of Sandviken. During her residency, she hopes to complete her university education and finish a book she secretly started during her time in prison. She works as a freelancer with many international media outlets like the BBC, Radio Liberty, and Radio Zamaneh covering politics and human rights in Iran.
You can learn more about her work on:
Facebook - https://www.facebook.com/profile.php?id=100009745417086  
Twitter - https://twitter.com/mahdieh_golroo
Instagram - https://www.instagram.com/mahdieh_golroo  
LinkedIn - https://www.linkedin.com/in/mahdieh-golroo-24069a113  
***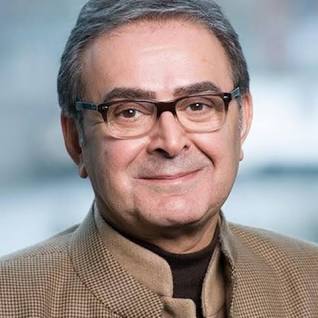 Prof. Dr. Touraj Atabaki 
Prof. Touraj Atabaki is Senior Research Fellow at the International Institute of Social History and Emeritus Professor of Social History of the Middle East and Central Asia at Leiden University.
He studied first theoretical physics and then history in Birckbeck College, University of London and then had his PhD in 1991 from University of Utrecht. Atabaki worked at Utrecht University, University of Amsterdam and Leiden University where he held the Chair of Social History of the Middle East and Central Asia. Atabaki's earlier research interest encompassed historiography, ethnic studies and the practice of authoritarianism in Iran, the Ottoman/Turkey and everyday Stalinism in the Soviet Central Asia and the Caucasus. However, in the last ten years his research interest has focused more on the labour history and the history of work and has coordinated a project on the hundred years' social history of labour in the Iranian oil industry, funded by the Netherlands Organisation for scientific Research.
Touraj Atabaki has written extensively on the nineteenth- twentieth century history of Iran, Turkey, the Caucasus and Central Asia.
Prof. Atabaki's latest books are: 
Victims of Their Faith. The Lives and Fates of Iranian Political Activists and Migrant Labours in the Interwar Soviet Union. Co-author Lana Ravandi-Fadai (Moscow, Second Edition: 2020)
Social History of Oil Industry in Iran (London: Cambridge University Press, Forthcoming).
For Prof. Atabaki's reach and publication see:
Website - https://socialhistory.org/en/staff/touraj-atabaki
Twitter - https://twitter.com/AtabakiTouraj
Instagram - https://www.instagram.com/tourajatabaki/
***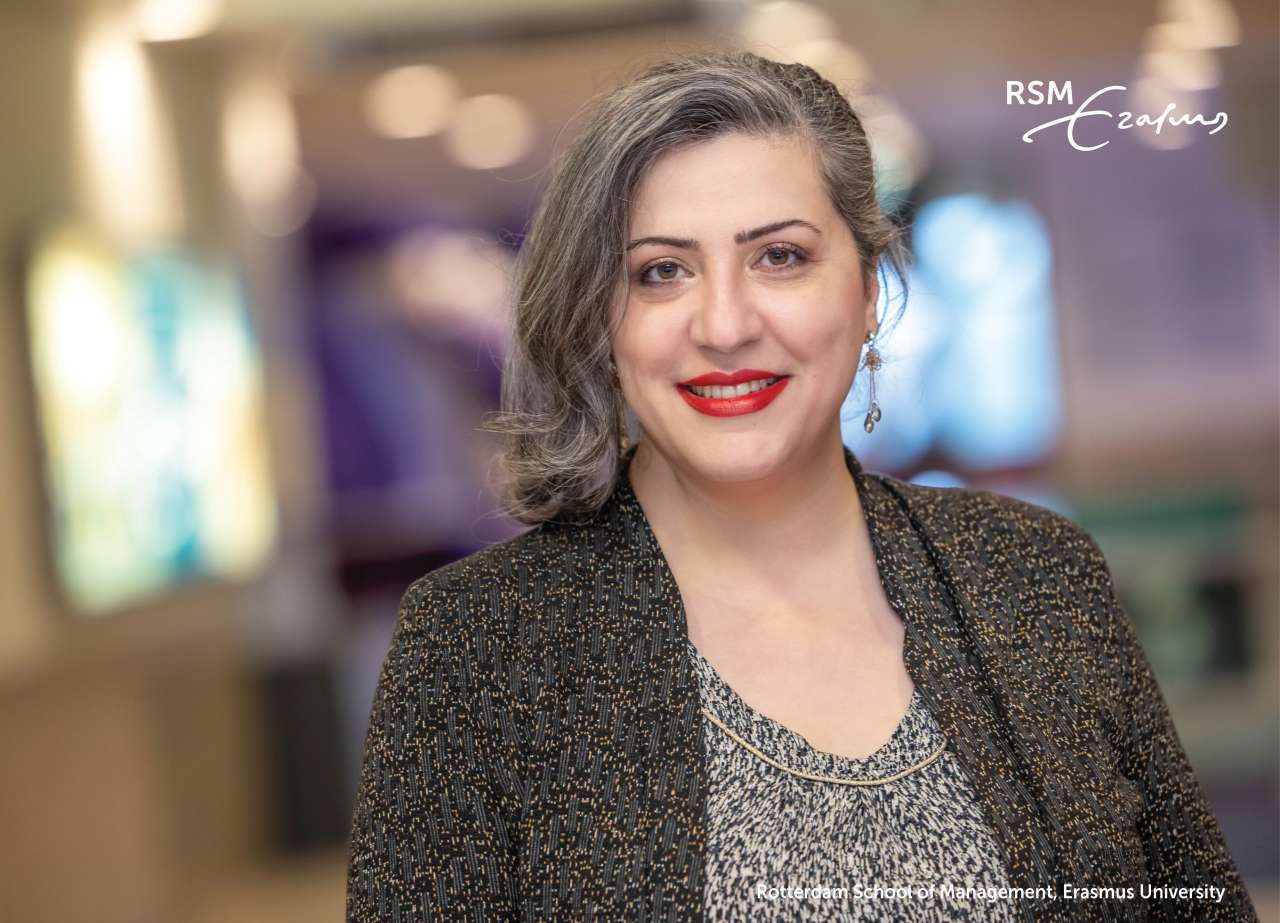 Ms. Somaye Dehban (PhD researcher in cross-sector partnership & coalition building)
Somaye Dehban is a Dutchified Iranian with a dream. Somaye wants to live in a world with true personal freedom of choice, equality of opportunity and the ability for people to thrive. And this is balanced with personal responsibility to contribute to collective good. To bring this dream to reality, Somaye has developed a synergistic model which she's dubbed Verbinding. (Verbinding is the Dutch term for interconnectedness with an emotional hint towards interrelatedness and interdependencies). Verbinding brings seemingly unlikely allies to not only create a vision but also to collectively implement the associated strategy and generate impact at scale. The essence of Verbinding is that positive impact arises when we combine harmony and progress.

As a politically engaged PhD candidate and a human rights & responsibility advocate living in exile, Somaye is rolling this model out with the ambition of replacing the Dutch Polder model with this Synergistic Model. She's designed this model after interviewing a diverse group of people from political activists to religion converts; from widows of war to poets in exile, from victims of rape to professors of academia and practice to anyone whose path crossed with hers. She also read over 350 books from a variety of disciplines in addition to more than 200 academic articles and policy papers over the last decade while she committed herself to addressing her chronic depression and anxiety while being a single mother of two energetic boys for 4 years of this journey.

From defining an exit point for development aid as it is, to advocating for a future that is cross-sectorial, Somaye is challenging the manifestation of ONE with EVERYTHING: one model that can be applied at personal, family, community, organizational and societal level to close the gap of indifference and build on our differences.

Somaye is naturally predisposed towards finding pragmatic solutions to multi-faceted "wicked problems." Her zone of genius lies in facilitating connections and building the relationships that are necessary to execute big projects that involve multiple stakeholders.
Please find more about Somaye Dehban in:
Website - https://somaye-dehban.com
LinkedIn - https://www.linkedin.com/in/somayedehban/
Facebook - https://www.facebook.com/TheCommunityGuardian/
Twitter - https://twitter.com/SomayeDehban
Instagram - https://www.instagram.com/somayedehban/
YouTube - https://www.youtube.com/channel/UCNVR_i2mZDWqaHKFgZ0dBOg
Somaye can give a lecture about:
Verbinding: Gaps in Our Identities & Reinventing Our Identities – contextualization

Systemic Review (not Systematic Review)

Stakeholder Engagement & Merging Powers

Scaling the Impact of Cross-Sector Partnerships 

Political Representation of Women in Iran: Women of Parties or Parties of Women
Perspectives on Woman - Life - Freedom in Iran

Registration website for Perspectives on Woman - Life - Freedom in Iran
Perspectives on Woman - Life - Freedom in Irandiversity@maastrichtuniversity.nl
Perspectives on Woman - Life - Freedom in Irandiversity@maastrichtuniversity.nlhttps://www.aanmelder.nl/perspectivesonwomanlifefreedom
2023-02-14
2023-02-14
OfflineEventAttendanceMode
EventScheduled
Perspectives on Woman - Life - Freedom in IranPerspectives on Woman - Life - Freedom in Iran0.00EUROnlineOnly2019-01-01T00:00:00Z
Maastricht University - AulaMaastricht University - AulaMinderbroedersberg 4-6 6211 LK Maastricht Netherlands