International Delta Conference—Redesigning Deltas
Design for transformative change:
evidence, agency, cross-disciplinary knowledge
We are at crossroads. Our deltas face unprecedented stressors, such as an ever-increasing sea level threat, a major task to renew aging infrastructure, and disruptive transitions. We need to radically change our current practice of delta management in the Netherlands and beyond. There is still too much emphasis on short-term solutions, while it is more important than ever to collectively build long-term pathways to sustainable deltas. Interactions between design, critical design thinking, inter- and transdisciplinarity studies offer an approach for questioning, understanding and changing socio-ecological relations shaping delta futures.
The conference program will address the current status and future challenges of our deltas, centered on design and design-based approaches to jointly identify these pathways. Convergence Alliance-Resilient Delta, The City of Rotterdam, TU Delft, Deltares, IHE Delft, The Delta Alliance, Wageningen University & Research, the Delta commissioner, and the PBL Netherlands Environmental Assessment Agency will co-host the conference.
We are a community of academia, practitioners and policy makers from across the world building this new approach during the Redesigning Deltas International Conference. This conference is a unique opportunity to inspire change, we hope to co-create these new design-based pathways together. On behalf of the Redesigning Deltas team and co-hosting partners, we welcome you on the 16th-18th of June.
RDD International Delta Conference Full Programme.pdf
Date: 16–17–18 June 2022
Location: Kunsthal Rotterdam | TU Delft Faculty of Architecture and the Built Environment  | General public can join the Conference online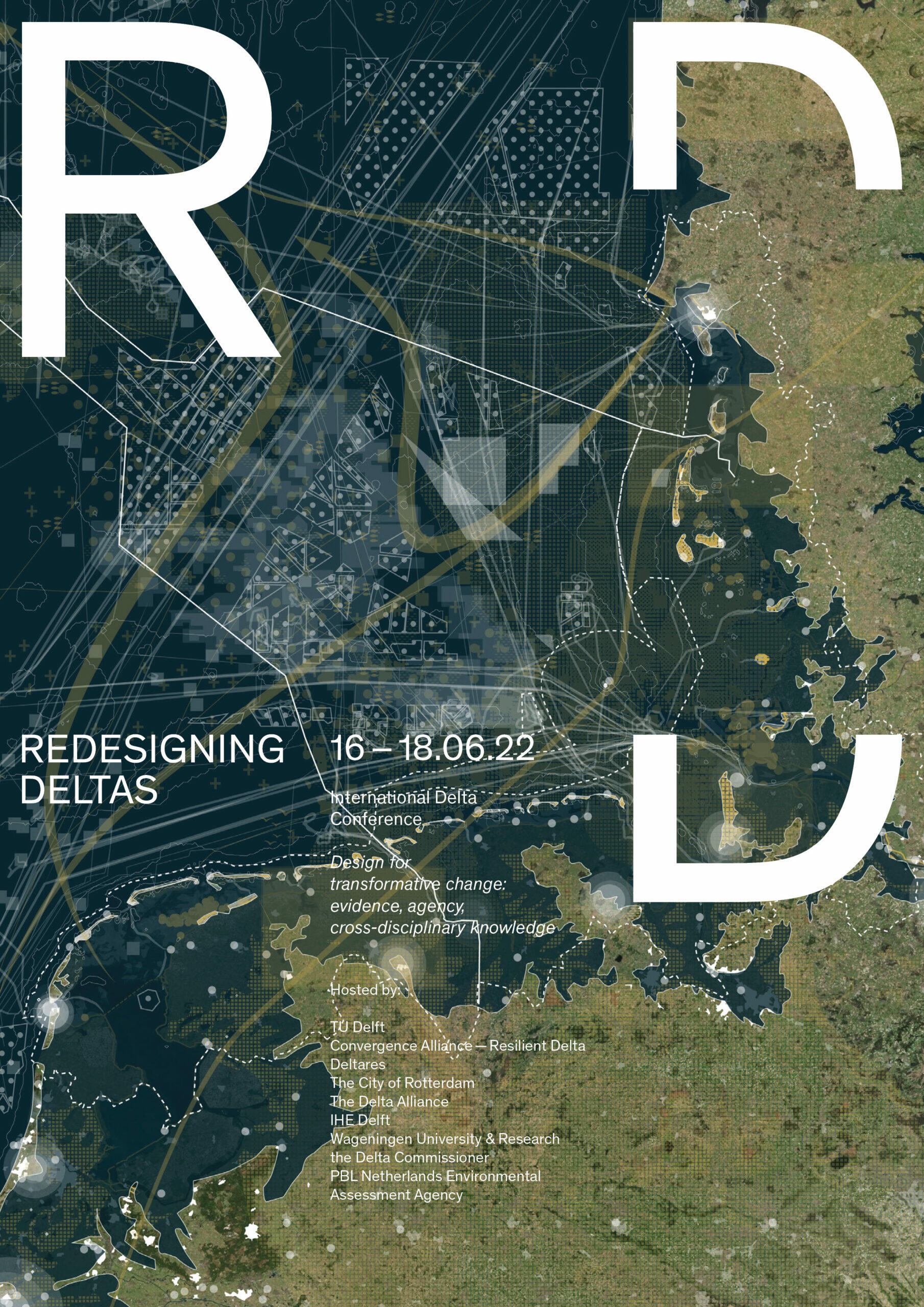 [Image poster: Wadden Sea 2100. Author: Nicole Garcia, 2020]
International Delta Conference | Redesigning Deltas

Registration website for International Delta Conference | Redesigning Deltas
International Delta Conference | Redesigning Deltass.o.augustin@tudelft.nl
International Delta Conference | Redesigning Deltass.o.augustin@tudelft.nlhttps://www.aanmelder.nl/rdd-conference
2022-06-16
2022-06-17
OfflineEventAttendanceMode
EventScheduled
International Delta Conference | Redesigning DeltasInternational Delta Conference | Redesigning Deltas0.00EUROnlineOnly2019-01-01T00:00:00Z
To be announced
To be announced