PUBLIC TRANSPORT
From Mons train station
The symposium place is at 15-20 minute walk from Mons train station.
From Brussels National Airport to Mons
Train to Mons station (1 hour and 20 minutes) every xxh30
CAR
Mons is situated along the E42 motorway, exit 24. 
  
Parking 
Some parkings are available in the city of Mons. Click on the map link below.
HOTELS
Hôtel Saint-James, 5 minutes walk (http://hotel-st-james.visit-wallonia.com/en/)
Hôtel DREAM, 10 minutes walk (https://www.martinshotels.com/fr/hotel/martins-dream-hotel)
Hôtel Lido, 15 minutes walk (https://www.lido.be/?lang=en)
Hôtel Ibis Mons Gare, 20 minutes walk (https://ibis.accor.com/gb/city/hotels-mons-v2629.shtml)
Hôtel Van der Valk, 35 minutes walk (https://www.hotelmons.eu/en). 
  
IEEE Photonics Benelux Annual Symposium 2021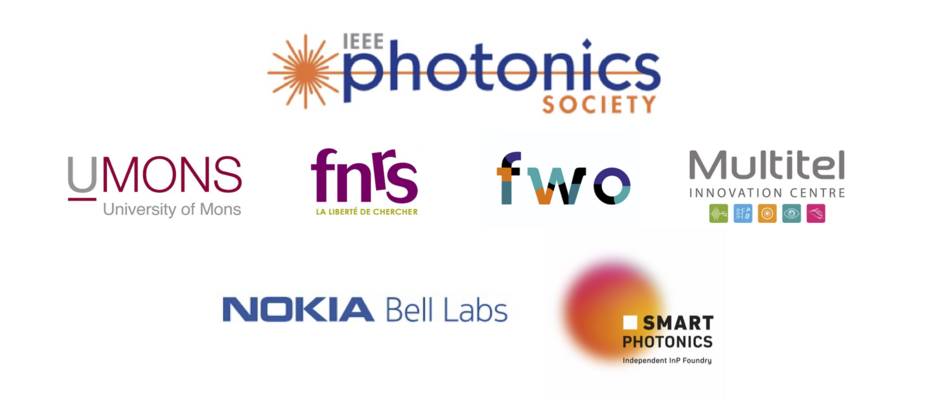 Registration website for IEEE Photonics Benelux Annual Symposium 2021
IEEE Photonics Benelux Annual Symposium 2021marc.wuilpart@umons.ac.be
IEEE Photonics Benelux Annual Symposium 2021marc.wuilpart@umons.ac.behttps://www.aanmelder.nl/ieee-ps-benelux-2021
2021-11-25
2021-11-26
OfflineEventAttendanceMode
EventScheduled
IEEE Photonics Benelux Annual Symposium 2021IEEE Photonics Benelux Annual Symposium 20210.00EUROnlineOnly2019-01-01T00:00:00Z
UMONS Boulevard Dolez BuildingUMONS Boulevard Dolez BuildingBoulevard Dolez 31 7000 Mons Belgium