True happiness has no cause
Happiness is there. It exists in every person. It is there when we discover the silence within ourselves. It is there in repose and pleasure, but also in pain and sadness. It is there when we can look at and listen to one another without judging.
At this conference, scholar Dan Lusthaus (Harvard, USA) (Leiden University) joins the founder of Mind Only, Cuong Lu, in exploring how awareness and our perceptions work and how we respond to them. The speakers work on the basis of Buddhist psychology, which resolves around awareness.. They discuss whether our awareness perceives things correctly, or whether this perception might be limited. Whether we make the right decisions. And whether our perceptions allow us to do our work well and make wise decisions.
Actress Birgit Schuurman talks about her theatre piece Gevangenis Monologen 2 (Prison Monologues 2) and asks the question: what is true and what is untrue? What is an offender and what a victim?
In the afternoon, there are workshops and presentations for practicing silence, concentrating and recognising clear insight.
The conference is for those who work with people: in aid organisations, mental healthcare, education and law.
Mind Only
1st International Mind Only Conference, True happiness has no cause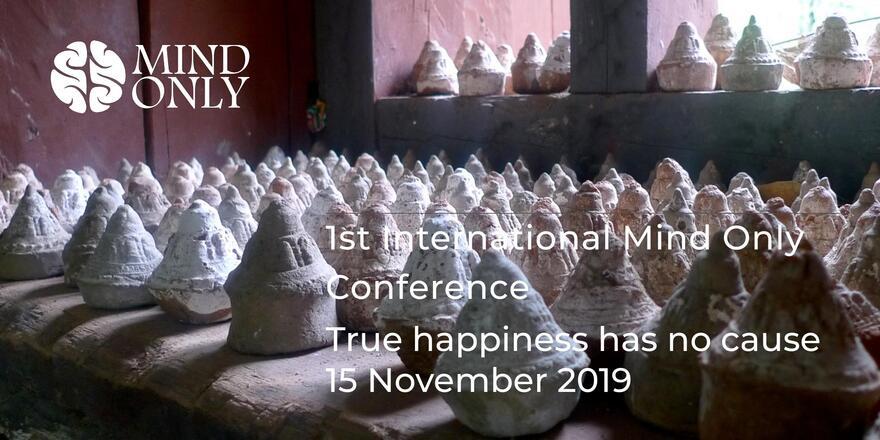 Registration website for 1st International Mind Only Conference, True happiness has no cause
Henk de Jong/PR&Communicationshenkdejong@mindonly.nl
Henk de Jong/PR&Communicationshenkdejong@mindonly.nlhttps://www.aanmelder.nl/110170
2019-11-15
2019-11-15
OfflineEventAttendanceMode
EventScheduled
1st International Mind Only Conference, True happiness has no cause1st International Mind Only Conference, True happiness has no cause0.00EUROnlineOnly2019-01-01T00:00:00Z
Kontakt der Kontinenten, SoesterbergKontakt der Kontinenten, SoesterbergAmersfoortsetraat 20 3769 AS Soesterberg Netherlands