INNTEL HOTELS ART EINDHOVEN
Inntel Hotels Art Eindhoven
Lichttoren 22
5611 BJ Eindhoven
 
We will be sleeping in Inntel Hotels Art Eindhoven, a 4 star design hotel located at a unique location in the centre of Eindhoven.

The hotel is partly located in the national monument, the Philips Lichttoren. The colour scheme, atmosphere and furniture differ in each room, so that each room offers a unique experience. All rooms are non-smoking rooms. In the complete hotel is free WiFi.
 


Check-in time: Friday 15:00 – 17.00 hours
Check-out time: Sunday, latest 12:00 hours
Please note that we ask you to check in and out at the hotel yourselves.

Breakfast
Your stay is including breakfast. In the morning you can make use of the international breakfast buffet in the restaurant.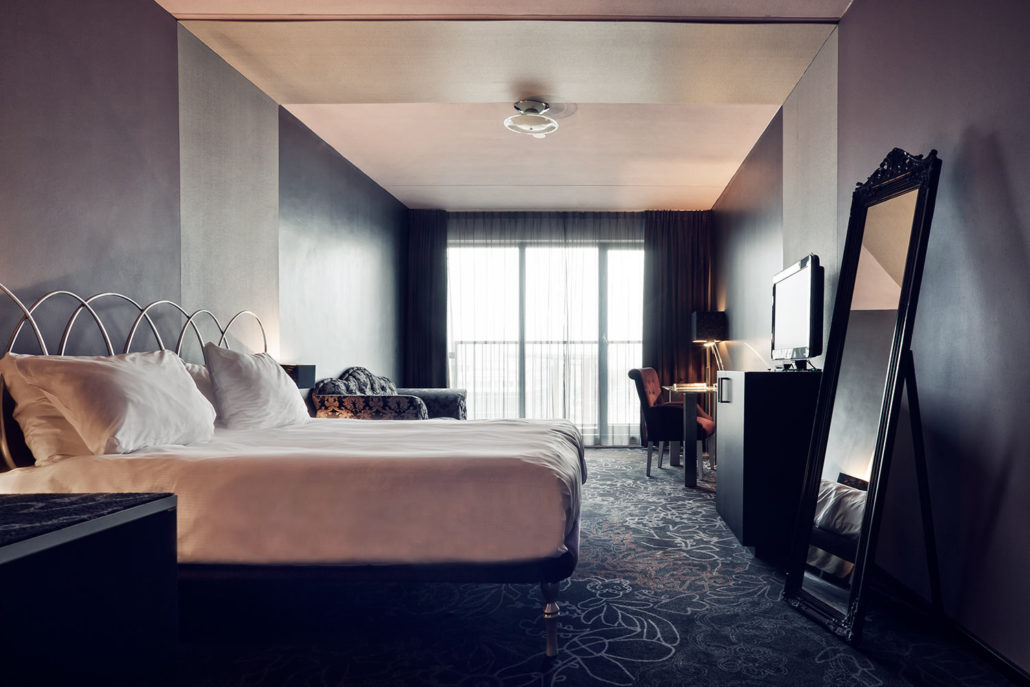 🚗 GPS address 
Mathildelaan 1
5611 BJ Eindhoven

Parking at the hotel
Inntel Hotels Art Eindhoven offers a limited number of parking spaces in the underground car park.
Parking across the street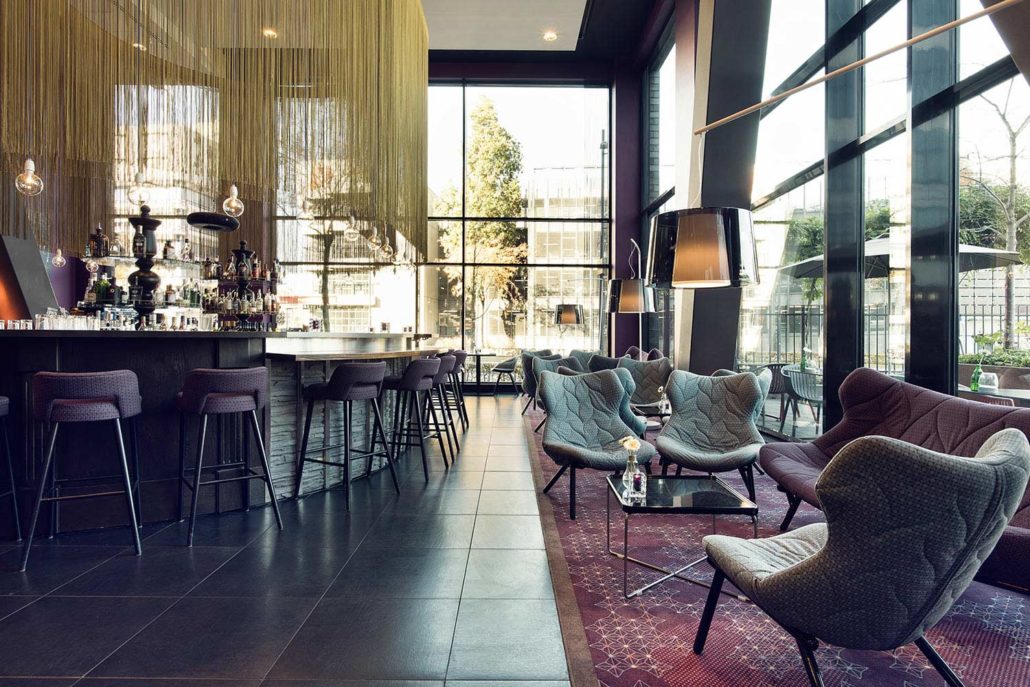 Parking garage Q-Park Mathildelaan is across the street from the hotel.
🎫 You can obtain exit tickets for the parking at the reception of the hotel.
Note: They are working in the centre of Eindhoven, this may cause some delay or detour on the regular access roads. We advise you to follow the adapted signage locally.
🚂 Public transport 
Inntel Hotels Art Eindhoven is just a 4-minute walk from the Central Station Eindhoven and the bus station.
Walk from the central station towards the city side of the station and cross the street to 18 Septemberplein. Cross 18 Septemberplein. You will find Inntel Hotels Art Eindhoven on the left side of the Mediamarkt.
Transport during the celebration program
Prior to check-in you must arrange your own transport to the hotel. After check-in transfer from/to locations will be arranged for all hotel guests.

Not staying in the hotel but do want to make use of the transfer? You can gather for transfer at the hotel at the given times.

When you are unfortunately not able to make use of the transfer and therefore have to go by own transport, you find the necessary parking information at the location pages in this magazine.
EUROFAST 45th BIRTHDAY CELEBRATION!

Registration website for EUROFAST 45th BIRTHDAY CELEBRATION!
EUROFAST 45th BIRTHDAY CELEBRATION!marcom@eurofastgroup.com
EUROFAST 45th BIRTHDAY CELEBRATION!marcom@eurofastgroup.comhttps://www.aanmelder.nl/eurofast45years
2022-07-01
2022-07-03
OfflineEventAttendanceMode
EventScheduled
EUROFAST 45th BIRTHDAY CELEBRATION!EUROFAST 45th BIRTHDAY CELEBRATION!0.00EUROnlineOnly2019-01-01T00:00:00Z
To be announced
To be announced