You are invited to the Grand Opening of NEXT Delft!
NEXT Delft is a brand new hub on the TU Delft Campus that offers housing for fast-growing start-ups, scale-ups and impactful companies from all over the region.
The building is designed to accommodate businesses developing technological and sustainable innovations, with a focus on delivering social impact within the TU Delft ecosystem. NEXT has a vibrant community that focuses on interdisciplinary collaboration and knowledge sharing.
Join and meet our community and check out all the features that this amazing building has to offer such as office spaces, makers labs, meeting rooms, events spaces and our exhibition space. Come celebrate with us and see what we have in store for the future!
WHEN | Thursday September 29th, 16:00 - 19:00
LOCATION | NEXT Delft - Molengraaffsingel 8, 2629 JD Delft.
Need directions? click here for more details
Register before September 19th 2022. Be advised that there is a limited capacity, so apply fast! We are lookin forward to celebrating our Grand Opening with you!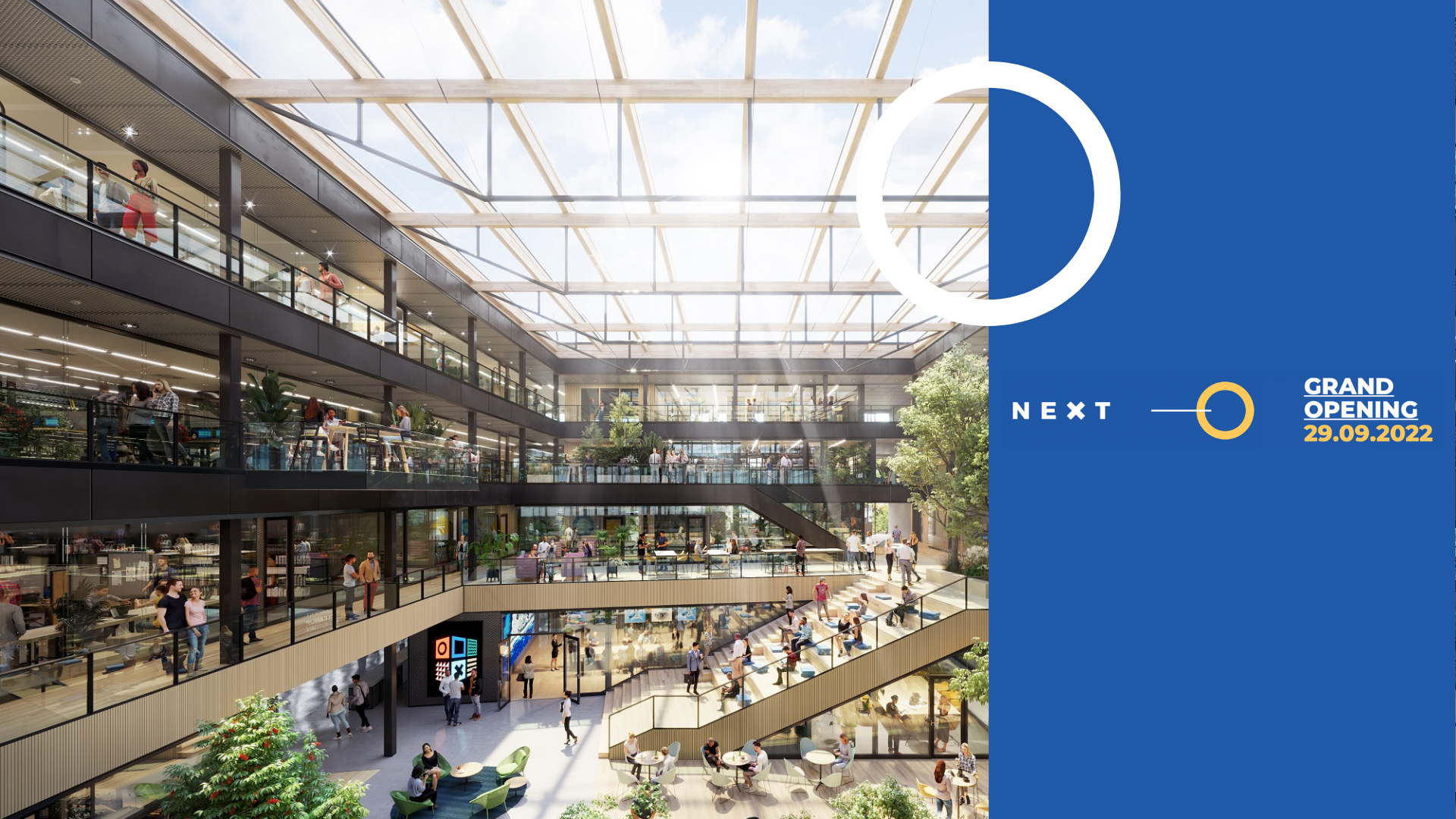 NEXT DELFT GRAND OPENING | SEPTEMBER 29TH, 2022 | 16:00 - 19:00 PM
During the event photos and videos will be made for non-commercial promotional purposes for NEXT Delft.
NEXT Delft Grand Opening

Registration website for NEXT Delft Grand Opening
Ellen Elschotellen.elschot@asr.nl
Ellen Elschotellen.elschot@asr.nlhttps://www.aanmelder.nl/openingnext
2022-09-29
2022-09-29
OfflineEventAttendanceMode
EventScheduled
NEXT Delft Grand OpeningNEXT Delft Grand Opening0.00EUROnlineOnly2019-01-01T00:00:00Z
NEXT DelftNEXT DelftMolengraaffsingel 8 2629 JD Delft Netherlands