You can check our full website here: www.wrfc9.com
Excursions on wednesday
Haringvliet
Our bus takes us in an hour to the Haringvlietdam, a unique construction finished in 1970 after the dead of over 2000 people in 1952 because of a flood. This changed the system from a brakkish estuary to a freshwater basin without a tidal zone and it is impossible for fish to pass the dam. Nowadays we are trying to let fish migrate into the riversystems again.... We will be able to walk through the dam and we will see what fish is swimming on the shallow parts of the Haringvliet. Max 50 people.
Pier
This option is for the more experienced anglers: we will hop on a bus to the coast and fish from a rocky pier where large boats pass. Here we fish with artificial bait touching the rocky bottom, fish with bait under a float or i.e. a crankbait etc. to try to catch a European seabass (Dicentrarchus labrax), Atlantic mackerel (Scomber scombrus) or a Twaite shad (Alosa fallax) or a flatfish species. Since you will have to walk to the pier and the situation is rocky while casting and fishing, we recommend this exciting tour for the more experienced anglers. Max 40 people.
Rotterdam
This excursion will be a magnificent boattour through the harbor of Rotterdam. In three hours you will see some highlights of this wunderfull city from the water and experience this huge harbor and waterway all the way to the estuary on a unique way while enjoying the boatride. Here you can see the fleet: https://www.spido.nl/en/the-fleet. Max 200 people.
For all excursions we ask a contribution of €35,- per person. Your partner is also invited to join you and we will be back on time for you to refresh in your hotel and still be on time for the conference dinner.
WRFC 9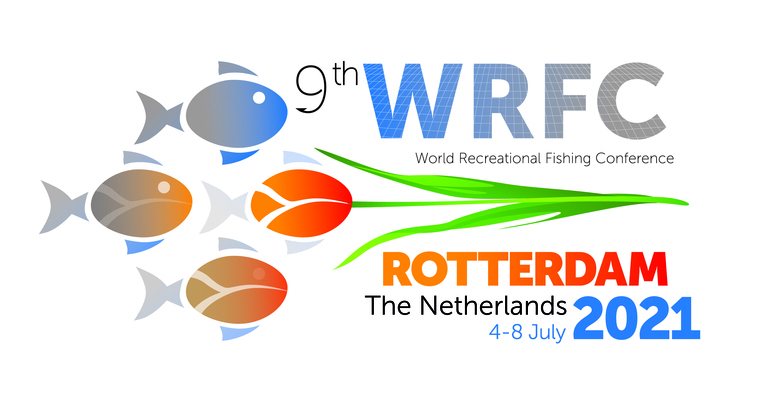 Registration website for WRFC 9
WRFC 9wrfc9@sportvisserijnederland.nl
WRFC 9wrfc9@sportvisserijnederland.nlhttps://www.aanmelder.nl/wrfc9/subscribe
2021-07-04
2021-07-08
OfflineEventAttendanceMode
EventScheduled
WRFC 9WRFC 90.00EUROnlineOnly2019-01-01T00:00:00Z
Conference Dinner SS RotterdamConference Dinner SS Rotterdam3e Katendrechtse Hoofd 25 3072 AM Rotterdam Netherlands