Program
09 September 2013
18:30 - 21:30
Pre-conference dinner (by invitation only)
10 September 2013
08:00 - 10:00
Educating for research integration and implementation, global panel discussion with Thieu Besselink (live in the Hague) and with speakers from Australia, Uruguay, Germany (webcast). Includes breakfast.
10:00 - 10:30
Interactive break - opportunity to meet other participants.
10:30 - 11:00
Official Welcome by the Dean Professor Jouke de Vries and Gabriele Bammer, global conference chair.
11:00 - 12:15
Why we need integration and implementation? Current issues in peace & security research and sustainability science. With Prof. Roel in 't Veld and Dr. Esther Turnhout and Prof. Edwin Bakker.
13:30 - 14:30
Parallel sessions on 1) concepts & methodology; 2) peace & security; 3) sustainability
14:30 - 15:15
Heuristics of Transdisciplinary Research by Christian Pohl (webcast from Canberra)
15:45 - 16:15
Knowledge integration and implementation. What we can learn from socio-technical innovation in agriculture. Prof. Cees Leeuwis.
16:15 - 17:15
Do we need a new field of research on Research Integration and Implementation? Interactive debate with Prof. Cees Leeuwis and Prof. Jacqueline Broerse.
11 September 2013
09:30 - 10:30
Striking a balance between politicization and irrelevance. Do we need activist scientists? Interactive debate with Prof. Frank Miedema and Dorette Corbey. Moderated by Prof. Richard Griffiths
10:45 - 11:45
Shale Gas in the Netherlands: The role of science in shaping the public debate. With Peter van de Wiel (Alderman in Boxtel) and Arnoud van Waes (Rathenau Institute)
11:45 - 12:30
An Introduction to Systems Thinking: Integration and Implementation in the Face of Wicked Problems by Gerald Midgley - webcast
13:30 - 14:30
Parallel sessions on 1) concepts & methodology; 2) peace & security; 3) sustainability
14:30 - 14:45
Break (Option to change parallel session)
14:45 - 15:45
Parallel sessions on 1) concepts & methodology; 2) peace & security; 3) sustainability
16:15 - 17:15
High-level closing plenary with Prof. Thea Hilhorst, Prof. Joris Voorhoeve. Moderated by Prof. Josee van Eijndhoven
First Global Conference on Research Integration and Implementation (Dutch Co-Conference)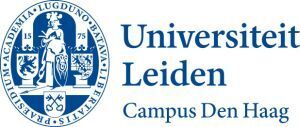 Registration website for First Global Conference on Research Integration and Implementation (Dutch Co-Conference)
Leiden University | Centre for Innovationc4i@cdh.leidenuniv.nl
Leiden University | Centre for Innovationc4i@cdh.leidenuniv.nlhttps://www.aanmelder.nl/i2s_dutch_co-conference
2013-09-09
2013-09-11
OfflineEventAttendanceMode
EventScheduled
First Global Conference on Research Integration and Implementation (Dutch Co-Conference)First Global Conference on Research Integration and Implementation (Dutch Co-Conference)0.00EUROnlineOnly2019-01-01T00:00:00Z
Centre for Innovation - 2nd floor Campus Den Haag Centre for Innovation - 2nd floor Campus Den Haag Schouwburgstraat 2 2511 VA den Haag Netherlands